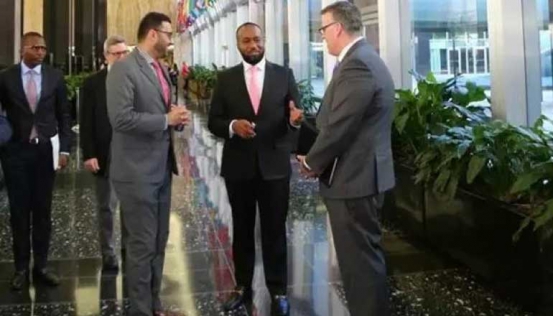 Ali Hassan Joho is a Johnny come lately in politics. His political career took off to a bumpy start in 2004. He contested the Kisauni by-election on a Liberal Democratic Party (LDP) ticket following the death of area MP and Local Government minister Karisa Maitha.
At the time, Joho was dragged into active politics by his elder brother, Abubakar 'Abu' Joho from Prima Pest and Bins Ltd, a family garbage collection business where he was a middle level manager.
The political novice lost the bruising by-election to Narc's Anania Mwaboza.
But this debacle did not dampen his political spirit. Come 2007, Joho was back on the ballot again on a LDP ticket via which he was elected Kisauni MP and was appointed Assistant Minister in the Grand Coalition government.
The post of Governor was created by the 2010 Constitution and Joho saw a chance when then Mvita MP and Tourism Minister Najib Balala, a potential rival, defected from ODM to Jubilee in 2013.
He contested and was elected the first Governor of Mombasa County from where he has become the fieriest critic of President Kenyatta and his Jubilee administration on historical injustices over land and development issues at the Coast.
Related Topics