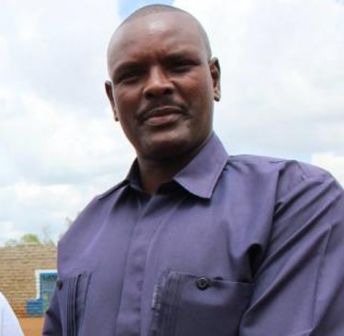 David Parseen comes from a wealthy family.
His mornings included being woken up by chirping birds and a house maid ready with breakfast.
He admits to having been a spoilt brat who fell into the wrong company.
"I used to broker prostitutes to politicians and farmers for around Sh2,000 in Narok... but I didn't do this because of poverty it was due to peer pressure."
But chirping birds have since been replaced by the stamping of boots and click of jail keys at Kamiti Maximum Prison where he has served 10 years since he was sentenced to death which was commuted to a life sentence in 2006.
Blame it on drugs which saw his hopes get scattered like bits of dandelion fluff in a high wind.
Parseen was 16 when he got hooked to hard drugs at Narok Boys High school. To sustain the addiction, sugar mummies came in handy. Parseen was not alone as some schoolmates were also in the mix. The lads went for drinking sprees and disco parties but little did Parseen know he was paving his way to prison after assaulting a prominent businessman in Mombasa where he cajoled his way to his office and demanded some money for drugs.
The businessman declined and Parseen grievously assaulted him. He was remanded at Shimo La Tewa Prison before being found guilty and sentenced to death.
Parseen recalled to The Nairobian how "I went to my uncle's friend who is a businessman in Mombasa to borrow some money after my business venture failed horribly and in the process a heated exchange of words ensued when he declined to give me the money, I ended up assaulting him grievously."
He adds: "What I did on that day was fueled by the influence of drugs and I feel guilty for what I did but there came a time in my life when I came to realize that I must forgive myself and give a wide berth to extenuation".
But Parseen has someone to blame. His parents.
"I blame my parents for spoiling me, my father's employee was the one who introduced me into stealing and I remember one day he threatened to kill me when I refused to follow his orders and as a small boy I couldn't refuse because there were dire consequences," explains Parseen, now a reformed druggie, but who once even robbed his sweet heart.
Parseen, now a preacher and prison 'Trustee' met Angela at Masai Girls during a sports tournament. They would later unite when he came to Nairobi where Angela worked for NSSF.
"With her I was sunnier and more effervescent but drugs controlled my life though she had no idea I wanted to rob her but I could see from her eyes how much she loved me, I regret why I did that to her. She is not aware that I'm in prison we lost contact before I was arrested," offers Parseen adding "I know she is out there and maybe she wonders where I went, if I had my freedom back I would look for her and give her a rose flower as she will forever remain to be my Valentine maybe someday I'll be exonerated and she will be the first person that I'll look for her, I hope she is still single."
Parseen confessed that being in prison has been tough and the first few days brought untold depression.
"Things were tough having come from a wealthy family where I got everything I asked for and now finding myself in prison where freedom has been taken away was hard. I decided to bite the bullet and soldier on. I strongly believe that all is not lost because today I'm a new person".
He claims that Madam Wanini then in charge of Kamiti Prison changed his life.
"She called me to her office and asked me if I would like to continue with my studies, she encouraged me and told me that I was not in prison to die but to remember my mistakes".
Parseen does not regret being in prison.
"This is my home and it's here that I have come to know my purpose in life. I can confidently say that all things happen for a good course," he says.
"I remember my mum came to visit me and she told me that maybe this is what God had planned to change my life," says Parseen who lost his friends after the sentence in prison.
"You meet with reality and that's what shapes your character" and at Kamiti "I have made new friends in prison and they mean a lot to me because if I have problems they are always there for me."
Parseen is a Trustee, and takes care of inmates for which he enjoys privileges such as daily visits besides Thursdays.
The preacher also wrote Rescued but not Arrested which was launched last year.
"I serve in the kitchen. I also work at the Art centres, writing and leather section. Being an honourable prisoner I'm privileged to have a bed, desk and a small table in my room and this gives me a good ambience to do my writing. I normally write my books during the night and by 4am I'm awake".
Related Topics