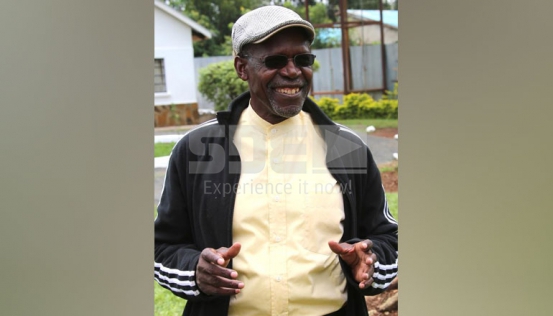 Engaging in witchcraft can cause a by-election even before a mheshimiwa has recouped all the money spent on campaigns.
Indeed, a Cabinet minister lost his parliamentary seat just two years into the job after he was found guilty of engaging in witchcraft.
In a court ruling delivered on November 17,1994 in Nairobi by judges Emmanuel O'kubasu, GP Mbito and John Mwera, former Webuye MP and Regional Development Cabinet Minister Musikari Kombo, was found guilty of administering traditional oaths to bind and instil fear in voters to elect him during the 1992 General Election.
Kombo denied the charges, saying: "As a Christian who does not believe in witchcraft, sorcery and charms; and as a person who has undergone modern education as I sat in this court listening to the allegations of the oath, I found them most repulsive, repugnant and against my personal morals and norms."
Nevertheless, Kombo was found guilty of undue influence under the then Section 9 of the Election Offences Act and his election as Member of Parliament for Webuye nullified.
In the petition filed by Joseph Maloba Elima, Kombo's chief competitor for the MP seat, three self-confessed witchdoctors; Simon Bileti Wawire, Francis Wafula and Elly Khamala Wanyama, testified that they went to Kombo's house where the fee for the Khulia Silulu oath was set at Sh70,000. Kombo reportedly made a deposit of Sh20,000 and the oathing was done at Ben Wafula's house in Wabukhonyi village from 8pm.
"Ben Wafula handed me the black ram so that I could begin the ritual. I placed the ram at Kombo's feet, fed it the herbal mixture I had brought with me and then I broke its neck," stated Simon Bileti Wawire in an affidavit presented before court.
Bileti, the herbalist and witchdoctor then proceeded to slaughter the ram, skinned it and removed the intestines and collected the blood in a bowl as the meat was cut into small pieces.
"I sent the herbal mixture, intestines and skin into the house for Francis Wafula and Khamala to treat Kombo," he said. Elly Khamala took the ram's skin, stretched it on the floor of the house and asked Kombo to seat on it in his underwear.
"I bathed him with the herbal mixture and collected the bath water. I cut Kombo on the chest and back three times and rubbed medicines into the cuts. I then pierced his left hand index finger and drew blood. I mixed the bath water, blood, herbal mixture and passed it out so that Bileti treats the meat," reads his sworn affidavit.
The ram's intestines were then placed on Kombo's head by Elly Khamala. Kombo stood astride at the door and the roasted meat on a stick treated (through sprinkling Kombo's bath water mixed with blood from his left hand index finger and the herbs) by Bileti was passed between Kombo's legs into the house.
"Musikari Kombo took a piece of meat from the stick and swore, 'I Musikari Kombo, swear that from now on, I shall continue Masinde Muliro's journey without fear until President Moi is removed from power'," further reads the affidavit.
After Kombo had eaten the piece of meat, people came forward and each picked a piece of meat from the stick and swore, "I shall vote for Musikari Kombo in the coming election. If I don't may I die" before eating the meat.
After the oath, the remaining mixture of herbs and intestines was poured on money which was distributed to the people. After that, everyone left for their homes.
But Kombo denied meeting the three self-confessed witchdoctors or agreeing to pay them Sh70,000. He also argued that on the material day, he had church and constituency functions, claims that were backed in court by former territorial commander of the Salvation Army East Africa Col (rtd) Wanakuta and Captain Waswa, Misikhu Hospital matron Miss Margaret Asewe and Dr David Lugalia of Lugulu Hospital.
The court however ruled that Kombo's whereabouts between 8pm and midnight on that day were not accounted for. In addition, the petition witnesses remained unshaken under cross examination, with Elly Khamala saying that he had performed such oaths for politicians in the past.
And just like that, Kombo, despite calling 12 witnesses, was found guilty and tossed into the political cold barely two years into his parliamentary term.
Related Topics