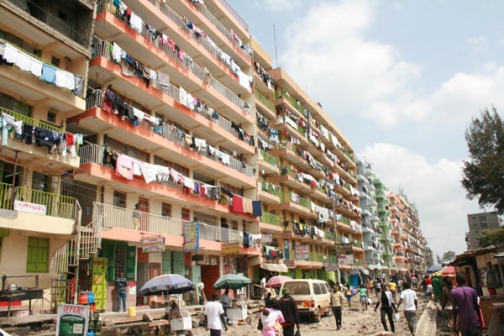 At 6.45pm on November 1, 2016, two and a half-year-old Pedrocosta Olima plunged to death from the third floor of their apartment at Pizza Garden in Komarock estate.
The boy walked out of the house on hearing an alarm bell, started to climb over the balcony rails but slipped and fell.
"My wife was in the bathroom while the house help was preparing supper. I never imagined that I would lose my second-born son in such a cruel manner," recounts Erick Ochola, the father.
The incident happened barely hours after a three-year-old girl died under similar circumstances at Pipeline estate. The girl slid through the balcony rails and fell down eight floors. Her father, Conrad Osiendu, says the child was under the care of an aunt.
In September 2015, eight-year-old Samuel Mumo fell from the top floor of a four-storey building in Kayole. The Standard Three pupil was playing with friends when he slid from a hollow spot, landing head first on the ground floor.
The boy was rushed to Mama Lucy Kibaki Hospital before being transferred to Mater Hospital, where the family accrued a Sh4 million bill, according to his mother, Felista Muthoka.
Cases of children falling from buildings in Nairobi are as frequent as the rate at which high-rise buildings are springing up in most parts of the city experiencing a construction boom against diminished land and open spaces.
Thousands of buildings in estates like Pipeline, Umoja, Kasarani, Huruma, Mathare North, Eastleigh, Mlango Kubwa, Kayole, Tena, Kariobangi South, Kariabongi North, Ongata Rongai, Kitengela, and Githurai 44 and 45 have poorly designed balconies and staircases – compromising the safety of occupants, especially children.
Moreen Maweu who runs a clinic in Pipeline estate says falls have become such a common occurrence that she treats at least two victims per week.
"Cases of balcony falls are many. A week cannot pass without at least two cases being reported here," revealed Moreen.
Area residents say many developers put up houses in disregard of the law while enforcing agents at national and county levels do little to ensure that standards are observed.
We were unable to reach Nairobi Lands executive Christopher Khaemba by the time of going to press because he was said to be out of Nairobi, while the Nairobi Regional Commissioner Ann Ngetich, did not respond to our phones calls or text messages.
But County Police Commander Japheth Koome downplayed the matter, saying that incidences of children falling off balconies are not that common.
"The frequency is not high and therefore not alarming. But when you lose even a single life, it is definitely a cause for concern," he said.
Ken Kamau, a foreman at a site along Outer Ring Road, says safety measures are paramount when designing balconies.
"It is a matter that should not be taken lightly given the extensive expansion of infrastructure in parts of Nairobi that has eaten into previously unoccupied space where children play. This is the reason you can see in our building that the rails on the balconies are very closely spaced," explained Ken.
Residential buildings were not supposed to be built beyond four storeys. But over the years, this requirement has been flouted, resulting in skyscrapers in most estates now faced with the safety dilemma.
Speaking to The Nairobian on phone, a man whose two-year-old son died after falling off a balcony in Huruma late last year, blamed rental house owners for substandard buildings with unsafe balconies.
"They know there is demand for houses. They do not consider safety at all. The rails are casually put, thus exposing children to danger," says Geff Otieno.
He warns against opting for cheap flats, saying they are the worst. In most of the estates, there are hardly any recreational facilities, leaving children with no option other than to play on the balconies and staircases.
"If I could have opted for a better flat, I would have paid an additional Sh1,000. I feel bad that I lost my boy because I wanted to save that small amount," says Geff while appealing to authorities to mete out stiffer penalties on those found culpable.
Related Topics