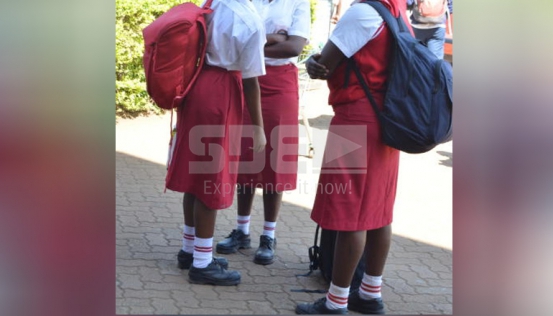 Gilbert Mathenge, 28, shook Njeng'u village in Nyeri when he committed suicide by consuming a herbicide after attaining a D plain grade in the 2012 Kenya Certificate of Secondary Education (KCSE) exams.
Mathenge, who nursed university ambitions, had postponed his secondary education for almost a decade due to lack of fees. James Gichuru, his elder brother, said the deceased joined Kihuyo Secondary School in 2008 after the government subsidised school fees.
He had threatened to kill himself if his dream of joining university did not come true. His death, and many others that go unreported, are a pointer to the life or death status that define our national exams.
And for the 18,077 girls and 15,322 boys who scored the E grade in the 2016 KCSE exam, their future hangs in the balance. In a country where good school grades have for ages been viewed as the only path to that well-paying job, and with it disposable income and a dignified family life, failure in the national exam is often a one-way path to hell.
Stakeholders, among them Kenya Union of Post Primary Education Teachers (Kuppet), Uwezo Kenya and Elimu Yetu Coalition, warn that the impact of so many low grades will be felt in years to come.
Omboko Milemba, the Kuppet national chair, termed the results as a fraud, saying there is no need of celebrating "massive failures" he attributes to lack of evaluation and moderation of the results immediately after the marking exercise was completed.
Milemba says they have constituted a research team to establish what went wrong because the results are not a true reflection of teachers' and students' effort over the last four years.
"The minister cannot convince me that the results are credible. We have few As at the apex with many Es at the bottom. As a union, we have commissioned a research to find out what might have happened since it is not a normal curve," he stated.
The Kuppet official, while claiming that the "abnormal results" would trigger a crisis in the education sector, faulted Education Cabinet Secretary, Dr Fred Matiang'i for hurriedly releasing the results before the moderation exercise on scores of all subjects was carried out as has been the practice in the past.
"If the results were looked at thoroughly, we would not have had this crisis that will burden the society for a long time. This amounts to wasteful education, yet schools prepared adequately after experiencing no strikes," argued Milemba.
Out of the 571,161 students who sat the exams, only 88,929 will secure admission to public universities having scored C+ and above. The remaining 482,162 students will have to go back to the drawing table, obtain degrees through bridging certificate and diploma courses offered in technical and vocational colleges, and youth polytechnics.
Sadly, many of these institutions are on the brink of collapse due to mismanagement and neglect. The worst hit will however be the E students who sat the 2016 KCSE examinations.
"All these children will not be absorbed in youth polytechnics to learn carpentry, masonry or tailoring," notes Janet Muthoni, head of Elimu Yetu Coalition. "Education should not discriminate based on a few parameters. Even if you are not competent in academics, you can pursue your talent up to the degree level," she says.
Most schools use rote learning in the mastery of foundational knowledge like multiplication tables, phonics or formulas. Muthoni faults this approach, saying it locks out slow learners who, however, have special skills and talents that should be nurtured, probably in polytechnics.
The education rights activist is of the view that learners should be graded through continuous assessment tests while putting some of the factors such as the teacher-pupil ratio, physical resources and learning materials put into consideration.
Muthoni blames the rote system that focuses too much on exams at the expense of other attributes. "The system tests the cognitive domain while ignoring talents of students who might not be sharp learners," she argued.
Learners who sit the Kenya Certificate of Primary Education (KCPE) or KCSE are eligible for enrolment in polytechnics. The polytechnics are critical in equipping students with practical skills like farming, welding, mechanics, catering, masonry, carpentry and tailoring
But Dr John Mugo, the country coordinator at Uwezo Kenya questioned the credibility of the 2016 KCSE results, wondering how it was possible to have few As at the top with many Es at the bottom.
"We were satisfied with the security in examination centres, but the bitter truth is that we have massive failures.
That is a cause of worry. The curve is not normal, it is skewed too much towards the bottom," stated Mugo, adding that the E students would probably join the informal sector where 2.2 million Micro Small and Medium Enterprises (MSMEs) have shut down in the last five years according to a 2016 report by the Kenya National Bureau of Statistics (KNBS).
About 1.2 million businesses were closed in rural areas compared to one million in urban areas. It is estimated that MSMEs employ about 14 million people with the unlicensed enterprises contributing about 57.3 per cent. Some of the reasons cited for the closure were shortage of operating funds, declining income and incurred losses.
National Parents Association chairman Nicholas Maiyo said: "It is certainly worrying for the security of the country because these children can be lured into criminal activities because they have already lost hope of ever succeeding in life," he added.
Related Topics