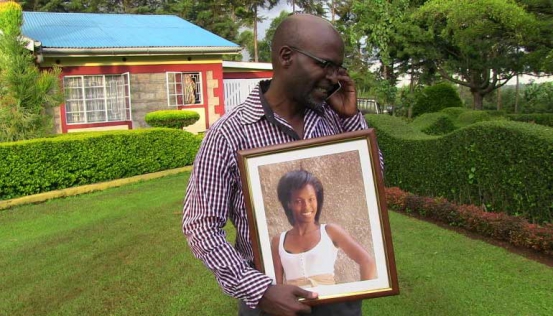 Days after Kiambu Governor William Kabogo was absolved of the murder of Mercy Keino, the University of Nairobi student who was found dead in unclear circumstances after being invited to a party where Kabogo was a guest, her family says they hold the governor "morally responsible" for what happened to their first born child.
Mercy's father, Joseph Keino and his wife, Christine Keino, said though her death remains a mystery, they believe she would still be alive had she not had a brush with Kabogo.
Director of Public Prosecutions Keriako Tobiko had ordered a public inquiry to establish how the journalism master's student was killed on June 17, 2011 after police failed to link suspects to the murder. The inquest was presided over by Magistrate Peter Ndigwa.
Speaking to The Nairobian at their Belgut home, Keino said, "The governor should have taken the initiative to ensure that every guest at the party, afterwards got back to their destinations safely."
Mercy's mother described her as a hard working and loving girl, but since the inquiry left more questions than answers, they decided to leave the unresolved death to God. "Our daughter's case was mishandled. Though the State has closed the case, we know God has not closed it. As mere mortals, we will just keep asking ourselves who killed Mercy, until the day we will leave this world."
The CCTV footage that was presented as part of evidence during the inquest showed that the deceased was too intoxicated, rowdy and abrasive.
"It is unfortunate that instead of our daughter running towards Kabogo for safety, she was instead allegedly fleeing from the governor who was then a Member of Parliament."
Mercy was found by passers-by on the left lane of Waiyaki Way about 100 metres from the St Mark's Church in Westlands in Nairobi.
Her death was subsequently reported at the Divisional Traffic Police Office Parklands police station as a traffic offence /fatal accident.
Related Topics