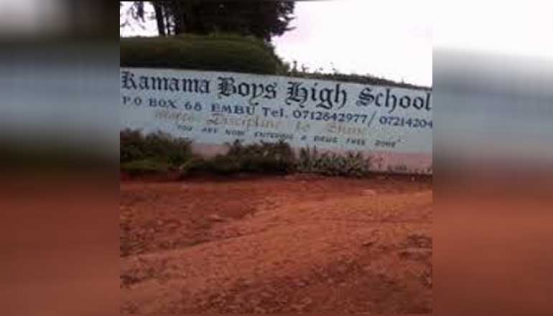 Students of Kamama Boys High School in Embu County went on the rampage and broke windows after they were allegedly denied more time with visiting girls.
The students were infuriated when the administration asked St Ann Kiriari Girls-who were there for debating competition to leave after the debate ended so that the boys could resume their preps.
Speaking to The Nairobian, Embu North OCPD, James Karisa, said the move to cut short the socialization angered the boys who grumbled loudly as they headed to their classrooms.
"At around 11pm, they walked out of their dormitories and started pelting buildings with stones. They were about 500 students and walked towards the market screaming," he said, adding that a senior teacher sustained a head injury when a stone hit him as he tried to calm the rowdy students. No student was injured, even as police were called to restore order.
School principal Obadiah Mwatha said he was surprised as the boys have not shown signs of violence in the past.
Related Topics