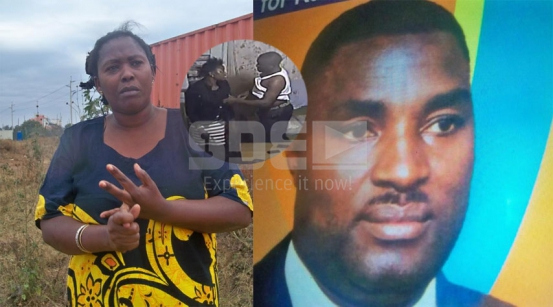 A city bishop's wife is accusing a man of God of having sexual relationship with his niece, after a CCTV camera she installed in their bedroom and sitting room captured them in the act.
Irene Kavata, the wife of Bishop Jonathan Musyoki Muthoka of Jesus Liberation Ministry International, claims the man of God has been sleeping in their marital bed with the girl whom he had brought as a house help in their Savannah estate home in Nairobi.
The infidelity forced the wife to separate for a month with the bishop, who also works as a sales manager for a telecommunications firm. Kavata has since moved to court seeking maintenance and upkeep payments for their children.
In a sworn affidavit dated July 19, 2016, Kavata reveals that Bishop Muthoka has been cheating on her since their grand church wedding in 2008 after they had cohabited for seven years.
In the court documents, Kavata claims that she discovered his infidelity during their honeymoon. Her affidavit reads: "The applicant states that she has been subjected to live under psychological and physical torture since she found out that the defendant was having extra-marital affairs with women known and unknown to her."
It further states that, "...each and every house help whom they employs has to be subjected to sex with the defendant, who enjoys socialising with women in church, place of work and other places as he travels a lot due to the nature of his work," and that his sexual mania endangers her life.
Kavata claims the housegirl in question is almost the age of their daughter who is barely 18, making their sexual escapades in the same house a taboo.
Kavata claims that the CCTV evidence which The Nairobian has seen is overwhelming evidence of his promiscuity.
She is now demanding monthly payment from Muthoka of Sh25,000 for house rent, Sh30,000 for food, Sh6,000 for house help, Sh1,500 for electricity, in addition to Sh25,000 annually for clothing and Sh6,500 for their children's school transport, besides their school fees as per fee structure, together with medical and other related expenses.
Kavata installed two close circuit cameras to monitor her husband's movements in their three bed-roomed house.
The two cameras were installed in May and a month's recording was enough to nail the man and the house help.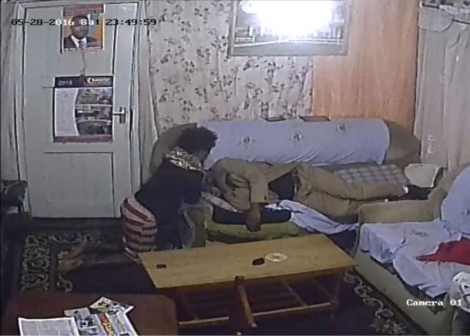 "Though my husband's behaviour with the women was not new to me, I sensed something was totally wrong when he brought in the girl and told me she was his niece (his cousin's daughter) after our maid left," claims Kavata, whose observations from close quarters revealed that theirs "was more than that of blood relatives judging by how they held each other."
She got more alarmed when the house help became pregnant last year and then disappeared for three days, only to later return without the baby bump.
Kavata says, "I thought he will change after that, but he defended her every move. My suspicion was raised as I noticed they were getting closer."
Kavata often retired to bed as early as 8pm because she had to be up early to prepare the kids for school and leave with the children on her way to work at 6am. The housegirl, according to Kavata, would then sneak to their matrimonial bed for 'morning glory' that would extend past noon.
"Whenever I left them alone in the sitting room, I would hear funny moans that forced me to start peeping and watch them having sex on the couch," claims Kavata, whose suspicions were further raised by a plumber who warned her that her hubby and the housegirl were more than blood relations.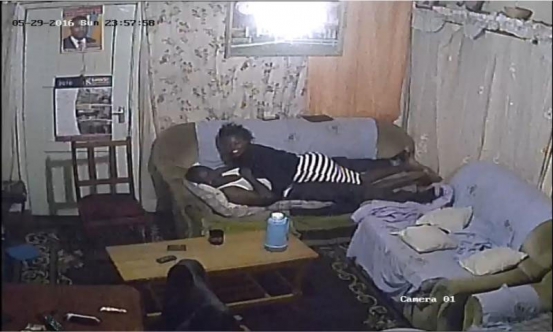 "It is then that I decided to seek help from a CCTV technician who assisted me to fix the cameras. But when I confronted him with the evidence, he became furious and assaulted me," claims Kavata who reported the matter to the Savana Police Post under Buru Buru Police Division. She however, claims no action was taken
Related Topics