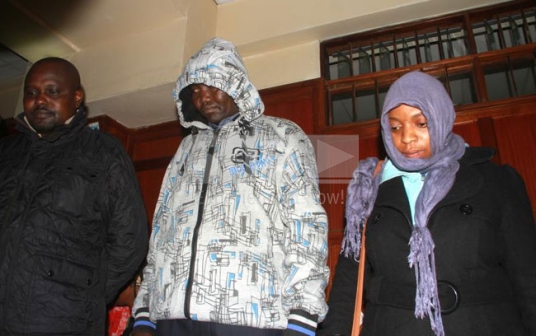 The surest way to die in Kenya is either by throwing yourself under a Githurai bus on Thika Highway or to be a real or perceived enemy of a police officer.
The recent murder of a human rights lawyer, Willie Kimani, his client Josephat Mwenda and an unlucky taxi driver, Joseph Muiruri at the hands of police officers, has redirected anger at a force that is meant to protect Kenyans, but has turned itself into an extra-judicial killing squad.
Post-mortem reports indicate that the deceased were strangled and bludgeoned to death. Kimani, according to the chief government pathologist, was hit on the back of his head while Muiruri was strangled and also had head injuries, as was Mwenda, who also had injuries on the head, neck and chest. His skull was fractured and blood was found in his chest cavity.
Inspector General (IG) of Police Joseph Boinnet named Administration Police (AP) officers Fredrick ole Leliman, Stephen Cheburet Morogo, Silvia Wanjiku Morogo and Leonard Maina in connection with the murders and had them arraigned in court.
A fourth police officer, Leonard Maina Mwangi, has also been arraigned in court in relation to the murders and remanded for two weeks to allow for investigations.
The Law Society of Kenya (LSK) claims police are to blame for the disappearance of at least five people in the last month alone.
"We demand to know what the IG and Ipoa (Independent Policing Oversight Authority) are doing about this," LSK president Isaac Okero said.
Confessions led to his murder
Indeed, the modus operandi of Kenyan police in extra-judicial killings was laid bare by Bernard Kirinya, a police driver who witnessed many gruesome murders - including of fellow police in the wrong place at the wrong time — but his confessions in 2008 led to his murder two weeks after he went into hiding.
In fact, Kirinya, 43 at the time, had told the Kenya National Commission on Human Rights (KNCHR) that he knew his death was imminent after spilling the beans, including naming officers he implicated in horrendous murders. While a bullet to the head or stomach was a standard assassination 'procedure,' the police, according to Kirinya, stretched the meaning of the word gruesome - strangulation, bludgeoning, mutilation with machetes and disfigurement were common before the nonchalant officers broke for nyama choma, sometimes, with victims in the boots of their police cars.
But what is shocking was how much killer police officers were paid as reward for their bloody labour. Monetary stipends ranged between Sh2,000 and Sh15,000 from their bosses for 'a job well done,' according to Kirinya, who exposed the police at the height of the crackdown on the outlawed Mungiki sect in 2007.
In his shocking 16-page affidavit, the police constable narrated how he witnessed 24 extra-judicial killings within one year when he worked for the dreaded Special Crime Investigations Unit.
They then used pangas
In some bizarre instances, the police would extort money from a would-be victim before killing him in cold blood — like was the case with a Mungiki adherent identified as Kibe. Kibe was arrested and taken to Buruburu Police Station where officers demanded Sh50,000 bribe to spare his life. On raising the money, he was set free, but later waylaid by another gang of officers and driven to Kajiado where three police officers tied a rope around his neck and strangled him.
"They then used pangas and rungus to maim him. After he died, a piece of rope was still around his neck. They tied the other end of the rope to a vehicle and dragged him for 100 metres. His body was found abandoned a long Namanga Road," recalled Kirinya.
The ruthless side of the police was also exposed during another killing where the police turned their guns on a fellow officer, just because he had witnessed them kill four Mungiki members. According to Kirinya's affidavit, the officers 'accidentally' shot and killed their fellow officer whom they had offered a lift and had seen them with the suspects who were to be executed.
In another barbaric murder, a businessman nicknamed 'Mushakuru' was picked from the law courts and taken to Matuu, where his eyes were gorged out and he was tortured for hours before being killed 12 hours later. The officers then shared the deceased's two vehicles which Kirinya claimed were often parked outside their houses at a police line.
Apart from suspected criminals, even police informers were not spared by the death squad. A River Road tailor who tipped off the police over a planned robbery was also senselessly executed after the robbers he had ratted on were killed.
Related Topics