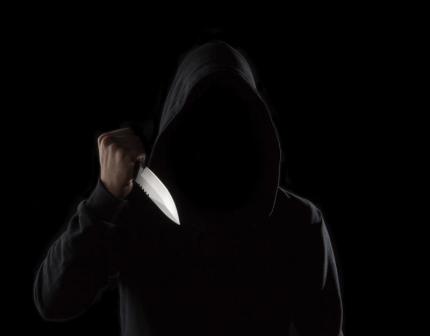 A man and his wife in Homa Bay County were sentenced to death after a court found them guilty of murdering their two-month-old baby in 2013.
Eddy Odongo Ongaro, a boda boda operator and his wife Zeitun Anyungo Odongo, were last week sentenced to death for killing their baby in Kagan Village, Ochimbo Hills, in circumstances suspected to be ritualistic.
Court documents and testimonies revealed the chilling end for the two-month-old baby boy whose parents left him in the cold Ochimbo Hills, naked, then returned to their bed.
Three years on, his body is yet to be found. Curiously, the couple also denied ever having sired the baby.
But they were found guilty after Eddy's father, Samuel Luong'o Ongaro or Mzee Ongaro, reported that his grandson was missing at the Ndiru Administration Police camp where Corporal William Ruto was in charge that September 2, 2013. Mzee Ongaro had taken Zeitun with him to the AP camp. Corporal Ruto testified that he knew Mzee Ongaro, a teacher, who once introduced Zeitun as the wife of his son Eddy.
"I asked Zeitun where the child was and she responded that she and her husband had taken him somewhere," said Ruto.
Mzee Ongaro, Zeitun and the Assistant Chief picked Eddy and proceeded to the swampy and bushy foothills of Ochimbo. The area, which was about four kilometres from Mzee Ongaro's home, was sparsely populated.
"When we arrived there, Zeitun directed us to the place where she said they had left the child. Eddy then followed us," testified Corporal Ruto.
There was no baby, just abandoned pink baby trousers and a pink baby shawl. Both items had soil markings. Zeitun and Eddy were arrested and charged with murder.
In her testimony, Zeitun denied that she had delivered a baby and said claimed that she only had two children with Eddy. She said that it was Mzee Ongaro who took them to Ochimbo Hills and even denied ever seeing the clothes and shawl recovered at the scene. Mzee Ongaro died during the proceedings.
Silpah Adhiambo Ongaro, Eddy's mother, testified that she gave birth to Eddy before she married Mzee Ongaro and the two had an acrimonious relationship. Eddy's mother also denied the deceased baby was her son's who, she said, only had two children with Zeitun.
Their undoing, however, was the testiony by a nurse, Nancy Kulei, the officer in charge of Ndiru Health Centre and custodian of records who confirmed that Zeitun had attended ante-natal clinics four times. Her name was recorded as Cytony Ayungo from Kanyiriema village/sub-location, and that she was aged 25 years and married. The nurse added that it was recorded as her third pregnancy from which she delivered a live baby on July 16, 2013 at 1.45am after nine months without any complications.
"No birth notification number was given for the child," she added. The nurse produced an extract of the Maternity Register and the Immunisation register which confirmed that the child had been immunised at birth but the mother did not follow up on all the other immunisations.
Justice David Majanja said that he examined both registers and was satisfied that they were both authentic and original records from Ndiru Health Centre.
"The totality of the prosecution evidence points convincingly to the fact that the accused took their infant child to Ochimbo Hills, murdered him and disposed of the body. I therefore find Eddy Odongo Ongaro and Zeitun Anyungo Odongo guilty of the murder," ruled Justice Majanja.
Related Topics