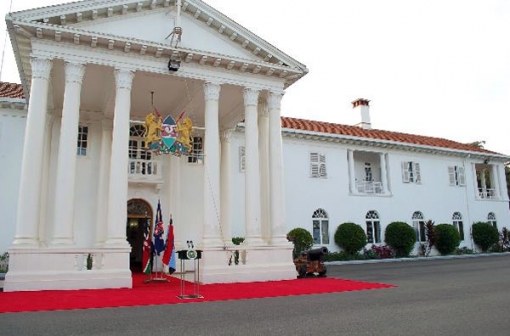 State House Nairobi was built in 1907 and was known as Government House before independence.
It was designed by British architect Herbert Baker and served as official residence of Gorvenor British East Africa when Kenya was a British colony.
After independence, it became residence of head of state, the late Mzee Jomo Kenyatta.
Jomo Kenyatta International Airport (JKIA) was known as Embakasi Airport. It was built by Mau Mau detainees from 1954 to 1958 and was opened by Governor Sir Evelyn Baring.
After independence in 1964, it was renamed Nairobi International Airport to more accurately reflect the city it served.
In 1972, the World Bank funded major constructions of the current terminal buildings which were completed in 1978. The airport was once again renamed in honor of the late President Jomo Kenyatta who died in Aug 1978.
Kenya Commercial Bank was housed at the National Archives on Moi Avenue before they moved to Kencom. KCB was started in 1896 as a branch of National Bank of India which later merged with Grindlays Bank.
Kenyatta National Hospital was known as Native Civil Hospital. It is the oldest hospital in Kenya, founded in 1901 with a bed capacity of 40 beds.
Related Topics