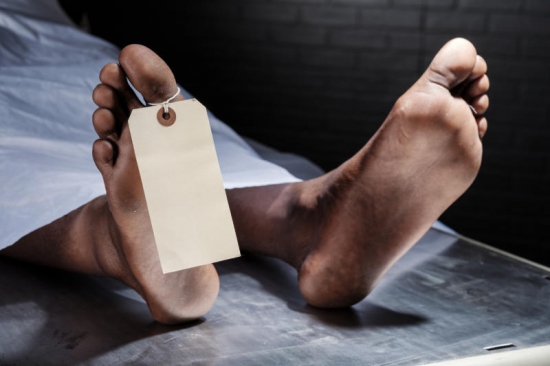 Nairobians are raking in millions from the dead — well not quite literally.
The Nairobian can reveal that countless unscrupulous businessmen (and women) are growing rich by 'taking care of the dead'.
In a city where hundreds die every day, either as a result of disasters, accidents, diseases, hunger and old age, one can only imagine how lucrative the business has become. And while even the African in us understands that the dead deserves respect, it is common knowledge that many of these bodies are left to decompose either in bushes, homes or government owned morgues. A few lucky ones end up in private funeral homes like Lee, Chiromo, KU, Umash and Montezuma — places where their remains are treated with respect and honour.
But the alleged intrusion of the funeral industry by quarks masquerading as professionals has not been received well by genuine practitioners.
And now insiders are raising concern about mushrooming funeral parlours all over the country, saying non professionals are creeping into the delicate job of embalming the dead.
Ezra Olack, the national chairman of Funeral Services Association of Kenya (FUSAK) and an embalmer and the funeral director at Lee Funeral Home says the unregulated funeral industry is a livelihood for many people and the government should streamline it because quacks purporting to be embalmers are compromising public health.
"Those handling bodies have to be trained, they have to have skills and knowledge in pathology and cause of death," states Olack.
Kenya, according to Olack, has a shortage of embalmers, the reason quacks are creeping in.
"Each county should have at least 10 professional embalmers. So with only 100 professionals countrywide, we have a shortage of 500 embalmers. We want a situation where when you visit a mortuary you are not met with a foul smell," observes Olack.
Olack, who is not happy that many corpses in homesteads, morgues and funeral homes are not treated properly and accorded due respect, warns that those purporting to be embalmers risk contracting dangerous diseases like throat cancer.
"Stinking bodies is an indication of poor handling. Once you embalm properly you don't need to refrigerate, especially in circumstances when the death is natural," advises Olack, who is also the first vice president of Africa Funeral Association whose headquarters is based in Zimbabwe.
Embalmers are important because they minimise putrefaction – the decomposition of the body upon death which causes discoloration and the formation of foul smell.
Olack says that with authorisation from the next of kin, they also remove fluids and gases from the body before replacing them with injected preservatives. They also restore appearance of bodies whose cause of death is as a result of physical injuries.
In most rural areas, proper embalming is not a priority because the bereaved are too poor to afford the extra cost of embalming. Additionally, there are no morgues, not to mention that most cultural taboos forbid tampering with dead body.
For instance, before the Luhya started taking the dead to the funeral homes that are now springing up, the community employed a simple preservation technique.
The naked body would be put on top of either wet sand or charcoal with a 10 cent coin placed on the forehead for days before burial.
Whereas most communities employ tradition methods to preserve the dead, FUSAK insists that all bodies should be cleaned, treated and dressed properly by trained specialists.
"People who handle bodies in rural areas expose themselves to many risks. They need to understand the cause of death, for instance Tuberculosis (TB), HIV/Aids or hepatitis," says Olack.
For bodies taken to morgues, mummifying is usually performed, allowing them to stay in good condition for weeks, months or even years depending on the type of embalming procedure applied.
Hypodermic embalming involves injection of embalming chemicals into tissue for bodies that lie for few days in the morgue. For long term preservation, either arterial or cavit embalming is recommended.
Arterial embalming involves injection of embalming chemicals into the blood vessels while cavity embalming entails replacement of internal fluids inside body cavities with embalming chemicals.
Religion, age, weight, cause of death and weather also determine the type of embalming to be carried out. Muslims do not practice embalming, but bodies are thoroughly cleaned. The Islamic tradition is to respect the dead.
Preservation generally slows the process of decomposition by killing the bacteria that causes decomposition. The embalming solution (formalin) clears any discolouration that comes with death and helps restore the body's natural colour and tone.
"As a requirement, our members in the association must have some knowledge in thanatochemistry, microbiology, pathology, anatomy, restorative art and embalming," says Olack.
Related Topics