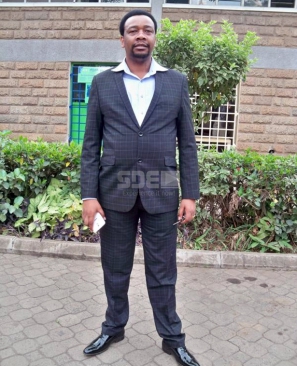 A city pastor now claims the design of the Kenyan flag is to blame for the many disasters in the country.
Godfrey Migwi, the lead preacher of House of Hope Ministries, told The Nairobian that God had revealed to him that he was not happy with the colours and symbols on the flag.
"About a month ago, God showed me in a dream that He was not happy with the flag's colours. Red, which symbolises the blood shed during the fight for independence, ought to have been interpreted to mean the blood of Jesus," he said, adding that," even the symbols on our flag like the spears and shield are not proper since God prefers a Bible and Quran."
The pastor who has been in the ministry for the past 20 years, said God is also not happy with the use of the Bible when swearing in politicians.
"Apart from the symbols and 'exalting ancestors' who shed their blood, God is not happy with the way leaders use the Bible while taking the oath of office. Most of these leaders bribe to land the jobs and it is wrong," he said.
- Pkemoi Ng'enoh
Related Topics