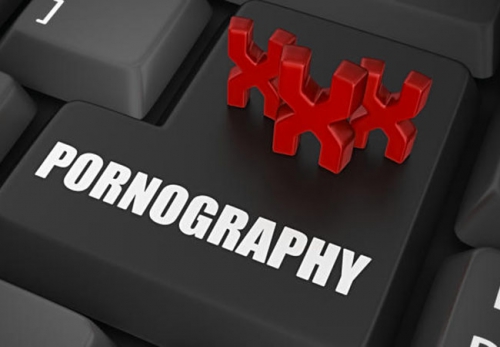 Many Kenyans buy or watch pornography online.
According to the independent website ranking site, Alexa.com, Kenyans flock to pornographic sites more than they visit KRA or popular gossip sites like Ghafla, newspapers websites, Instagram or international media platforms like bbc.com.
They also have more visits in Kenya than ecitizen.co.ke, the recently launched government website aimed at improving service delivery to the public.
Another porn site gets more visitors than both Kenyatta University and University of Nairobi websites.
"I can make quality porn and set up a nice website, but those who seek porn online are relatively young and don't have the money to subscribe for the service. It's older people who buy my CDs," says John.
Lawyer Harold Ayodo says that while the Penal Code specifies banned obscene publications or cinematically produced material and punishment for offenders (two years and/or a fine of Sh7,000), it does not specifically define pornography.
In fact, under the law, porn is essentially prostitution. The law is silent on what happens to men who are prostitutes, but women can be arrested and arraigned in court.
"The code is very archaic and needs to be revised. Yes, there is a thin line between acting in porn movies and prostitution, but they are totally different," says Ayodo.
Redempta Amondi, an officer with the Kenya Film Classification Board, says locally produced porn is hard to come by.
"The people operating such businesses are usually very careful and their intricate distribution networks is such that even arresting a vendor will not necessarily lead to the nabbing of the producers. It is also very difficult to monitor porn that is downloaded from the internet. It is an illegal business, hence the reason why these people are careful and operate underground," says Amondi.
The officer reveals that there have been calls by a few people to legalise pornography so that it is regulated like alcohol. She however says that such legislation can only be possible after public participation and the laws have to be changed in Parliament.
But Apollo Mboya, the Chief Executive Officer at the Law Society of Kenya insists that pornography should not be legalised.
"Yes, people make money off porn, but those are proceeds from crime. Nobody should be allowed to benefit from proceeds of crime. The government has the system to track and seize property acquired illegally.
"If the government freezes bank accounts and attaches property of people associated with money laundering and drug trade, why can't it do the same in case of people who benefit from pornography?" asks Mboya.
-David Odongo
Related Topics