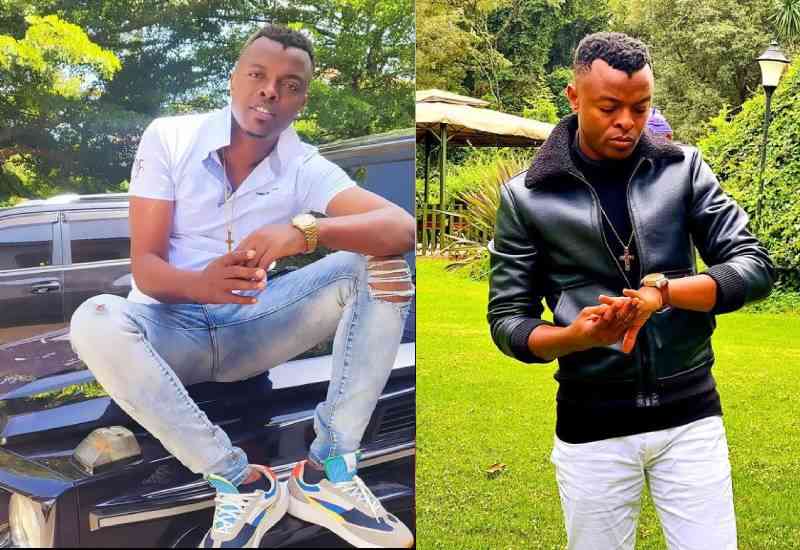 When he first started, Ringtone, a former street boy, had big dreams despite his devastating childhood, having been abandoned by his mother on Tom Mboya Street after his birth.
"I have always had big dreams. I still aspire to be the president one day," he said during a past interview.
And true to his words, Ringtone, real name Alex Apoko, took over the gospel industry with hits such as Pamela, Maisha Bila Yesu and Gospel Inabamba.
He rose to high levels of fame and fortune with local and international demands for concerts overwhelming him – but that was almost over a decade ago.
In the years that followed, Ringtone became a topic of controversy, with critics questioning his sudden rise to fortune. But the singer makes no apologies for his flashy lifestyle, claiming fancy mansions in Runda and Karen and posh cars on his social media pages as his own.
"When people talk about me and my cars, they seem not to have an idea where I am coming from and who the real Ringtone is. But the bottom line is that with God, anyone can realise their goals in life," he said.
Recently, Ringtone has made headlines, not for his music but for some of the most outrageous things he's said in front of a camera or on social media platforms.
Take, for instance, his recent declaration, where he claimed that he quit gospel music because he felt he was a distraction to women.
Ringtone, who had declared himself the chairman of gospel music, said he loves God, but women were focusing on him instead of the 'good news' he was preaching, and thus he wanted to sing love songs.
Many have deemed his move to secular music hypocritical, having criticised his fellow artistes – Willy Paul, Bahati, Mr Seed, among others – for switching to secular and branding himself 'Ringtone Blingtone KE', a name inspired by his new dress code.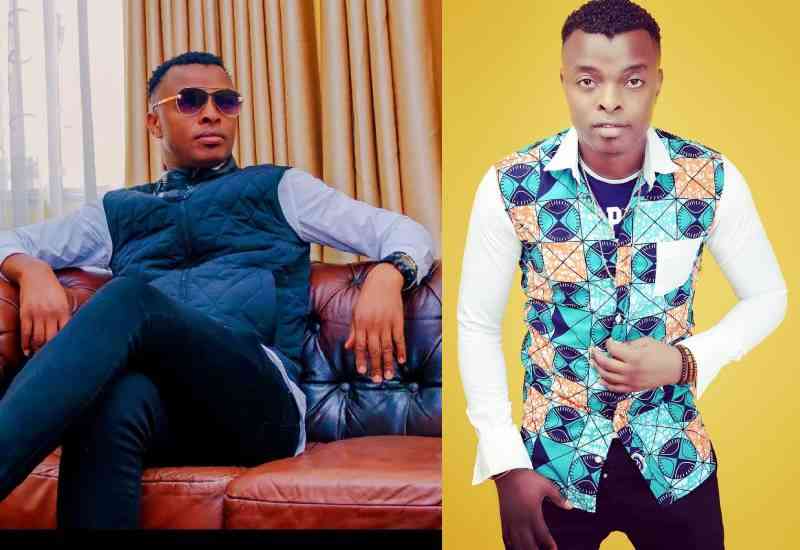 Speaking of his new 'bling' dress code, Ringtone, while addressing his fans, came out dressed in a blue sleeveless shirt and two chains on his neck, saying that was his look as he switched to secular.
The stunt was to show Kenyans that he now goes to the gym and even took a swipe at rapper Khaligraph Jones, saying he was a 'small guy' compared to him.
What followed was him talking about how one of his chains, claiming its value could buy Khaligraph's and Otile Brown's lifestyle including their cars and houses. Furthermore, Ringtone said the two rings on his left fingers could buy Willy Paul's lifestyle, and the one on the right buy Bahati's lifestyle.
"Khaligraph is under me right now, he has been bragging because he's never had competition, he is small to me and he'll now have to be humble because I am at the top," bragged Ringtone, adding that singer Bahati and upcoming rapper Diana Bahati should now start taking advice from him.
Asked whether he'll delete his current gospel songs from platforms such as YouTube, Ringtone said his songs fetched a lot of money monthly, which will be used to feed the orphans.
But ditching gospel didn't sound as absurd as the things he's said about himself and other celebrities, some of whom put him on the receiving end. Perhaps one of the most outrageous remarks he's made is declaring himself the richest artiste, not only in Kenya but in East Africa.
"East and Central North, I am the richest musician. Why don't you believe me, don't I look rich?" Ringtone posed, adding that many companies had reached out to him for partnerships.
"There are so many brands of clothes, phones and watches that are fighting for me to endorse them, but I tell them to relax," said Ringtone, adding that the companies get angry at him because "the chairman has refused to work with them."
He even released his own of richest celebrities dubbed 'Kenya's young and rich', and ranked himself on the top with no specific net worth but a list of luxurious assets.
"Kenya young n rich list, (1) Ringtone Apoko, 5 mansions in Runda, Karen, Muthaiga. Hotel and various apartments. Seven cars Range rovers, Maybach, BMW etc" he wrote on Instagram, saying he had documents to prove his remarks.
His list angered some, others laughed it off, especially since Forbes had released a list of richest African artists, which did not feature Ringtone. And while some of the artistes featured on the list, such as Akothee and Diamond, opted not to give him the light of day, others, like KRG the Don, took offence and hit back, stating that he was able to buy Ringtone and pay him while he sleeps for the rest of his life.
However, Ringtone's claimed fortunes are controversial, a piece of land in Karen, whose owner was Roger Robson. In an interview with The Nairobian, Ringtone denied allegations that he accrued his assets by being part of a mafia that targeted old tycoons. The singer said Rodger was a fan of his music and was generous enough to leave him the land after he died.
"I am not part of a cartel. I am a gospel artiste and all I own are gifts given to me by my fans. Rodger was a fan of my music. I am not a land grabber," said Ringtone.
Riches and music aside, another part of Ringtone's life that has interested Kenyans is his love life. In 2019, the singer was on the receiving end of Kenyans on Twitter, who called him out for attention seeking after opting to look for a wife using a placard outside the Co-operative University in Karen.
In the images shared, Ringtone held a sign detailing the qualities he hoped his future wife would possess. The placard stated "God-fearing, prayerful, hardworking and humble" as some of the most important traits he hoped his future wife would have.
Ringtone's move gained the attention of the local law enforcement officers, who took him into custody because he was promoting prostituting and causing confusion at the university.
But Ringtone had been looking for love way before that. So in 2017, the singer took the bold step and went for Zari Hassan, a businesswoman, and star of Netflix's Young, Famous & African, asking her to be his wife.
To woo Zari, Ringtone claimed he bought her a 2017 Range Rover after realising she was searching for a new ride.
During Zari's visit to the country, Ringtone took the opportunity to welcome her and extended his apology for failing to get her a white Range Rover and only managed to get one in black. However, in the same breath, he promised to do anything for her should she be in need.
"You recently posted on your IG that you wanted a Range Rover OK I took note and I want to let the world know today that I have bought you a brand new Range Rover sport 2017 model."
"I am sorry I know you wanted white but I only managed a black one in colour. Please arrange how to pick up your key, before you leave. While you are in Kenya if you need anything let me know I will make sure it's done for you."
In an interview, Zari declined to know Ringtone or meet him, saying, "This is news to me."
Related Topics