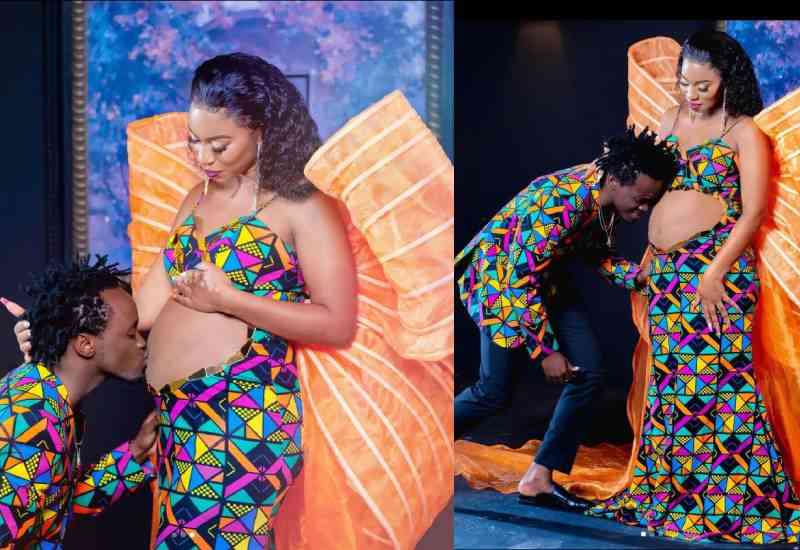 Musician Kevin Bahati has penned an appreciation post to his wife Diana Marua on Instagram, expressing his gratitude to Diana for holding together their family at a time when he is out campaigning.
"I Honour you my Wife @Diana_Marua ❤️I see how hardworking you are for our family... How you do everything with soo much passion and dedication. I salute you for raising our kids with soo much love and high standards," he wrote in part.
According to the Mathare Parliamentary hopeful, Diana has stood out when it comes to juggling between wife duties and her career.
"Despite me being out till late to see that I serve the people of Mathare Constituency, I see how you've held our family even with the several clients that you work for to give them the best," he added.
He also expressed his support to her for signing another ambassadorial deal and reassured her of his unending and unconditional love for her.
"I want to congratulate you for signing yet another deal as the Brand Ambassador for @amorleenofficial together with our kids. I'm proud of you, I love you and thank you for Being a Proverbs 31 woman. I LOVE YOU MY QUEEN ❤️" he wrote.
This comes just a day after the celebrity couple that is expecting their third child revealed they would not be having any more children.
The two, however, are in disagreement over who should undergo a permanent birth control procedure to prevent them from having more children. In a YouTube video, Bahati is heard suggesting that Diana should be the one to undergo a permanent procedure.
"After this child, I think we are done, let us close this chapter so I recommend you get a more permanent solution," he said.
Diana, however, said she has done so much by carrying their children to full term and has in the process experienced numerous body changes.
"I have given birth to all these children for you so I suggest you be the one to do a vasectomy. You have to sacrifice. I can't be the one carrying babies, getting several injections either to withdraw blood or get medicine while you are out there comfortably living your life and not being affected by anything," she said.
Related Topics