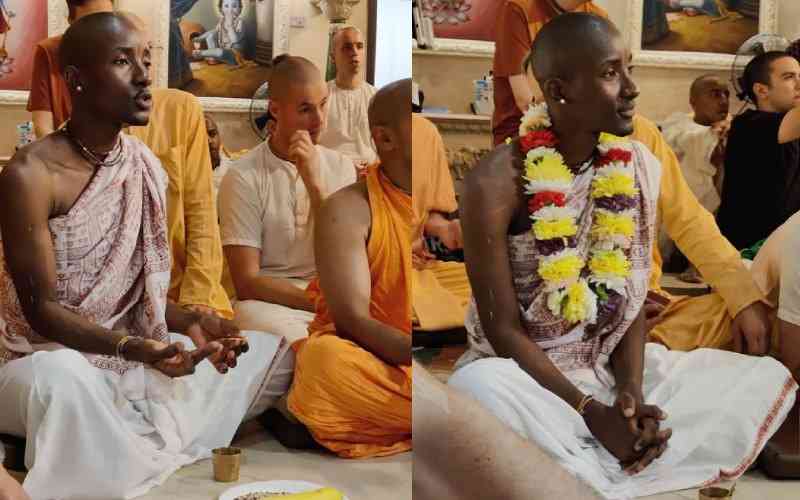 Former Machachari actor Ian Nene alias Almasi has disclosed that he battled depression upon learning his mother was battling cancer.
Speaking during an interview with Shivani Pau, Ian disclosed that his mother was battling breast cancer which had advanced to stage four.
"My mom sat me down and she was like, Ian I have something to tell you. I went to hospital and the doctors had a scan and they checked me out and they told me I've got cancer…I was like oh my god and I got so depressed," he narrated.
Hearing his mother break such unfortunate news took a toll on him and he could not avoid all the negative thoughts associated with the disease.
In a bid to distract his mind, he opted to get high on weed.
"We all go through adversities in life right so as soon as something like that comes, immediately you think the worst…she's gonna die then so I decided I will try to numb myself by getting higher and higher and higher," he added.
According to him, that's when he started to explore religion, and a friend named Stephanie explained to him, "You are not this body, you are the spirit soul."
This, according to Ian, was shortly after a relative of his, who was an alcoholic, was pronounced dead but came back to life a few minutes later and was speaking in English, something he had never done before.
"I was like, God if you exist tell me what's up. Because I can't understand you from what the world is showing me. You show me yourself," he added.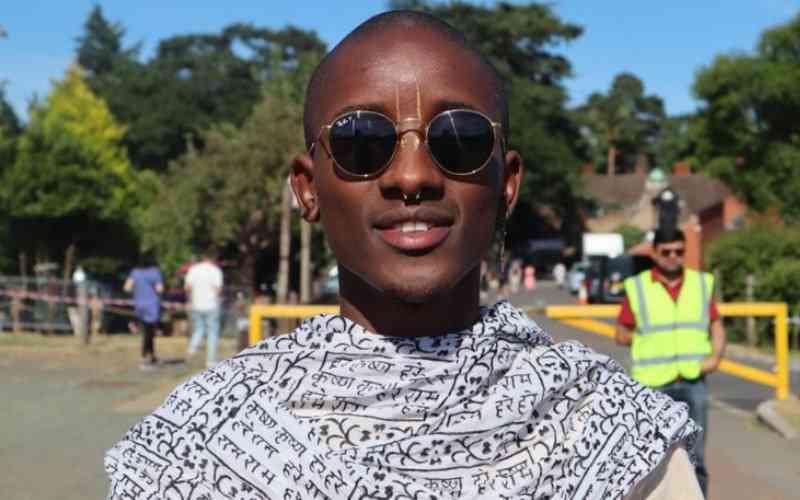 Raised in a Christian (Catholic) home, Ian revealed that he began seeking answers and in the process, he was taken to a temple by his friend.
"She (Stephanie) invited me to the temple. I went and I started learning about it. This was in Nairobi because we have a temple there. They were answering all my questions deeply, you know, and like nothing was washy about faith but like scientifically about how God is maneuvering this world and how he's within this world and he's without it. It was a lot of technical science," he stated adding that, "I knew there was knowledge beyond our understanding and was always inquisitive above the universe."
Ian was also exposed to literature about vegetarianism and he became a vegetarian because he learnt animals have 'consciousness' and he could not eat something that has consciousness just like him.
At this time he was a student in the UK and in the process he met monks who invited him to their temple and after a couple of months, he went full throttle.
Related Topics