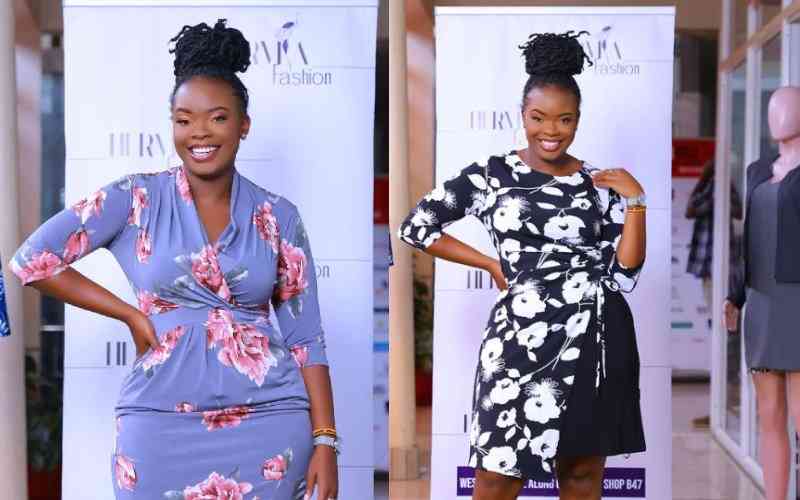 Bahati's baby mama Yvette Obura has been forced to speak on her decision to let her daughter Mueni Bahati stay with her father and his family at their maisonette.
This is after a curious fan wondered why she would spend just a weekend with her daughter and later drop her off at Bahati's.
"Sometimes I wonder? Can you just live with your child?" posed the curious fan.
Seemingly irked by the comment, Yvette asked the netizen to mind her business.
"Don't tell me how to live my life," wrote Yvette.
Since the Bahatis moved to their new house, Mueni has been spending more time with them (Bahati and Diana Marua) and was even enrolled in the same school with her step-siblings.
This comes after the little girl had begged her father and step-mother Diana Marua numerous times to change her school to that of her sister.
Heaven too joined in the discussion to try and pursue her parents to bring Mueni to her school.
"When you go to Heavy's school you're going to leave mummy at home by herself. Because if you want to go to Heavy's school it means you're going to be here Monday to Friday then you go see mummy on Saturday and Sunday only is that what you want?" asked Diana in a previous YouTube video.
To which Mueni responded, "It's okay let's see if I can talk to mummy and mummy can come visit me here."
Co-parenting
Addressing her relationship with Yvette in one of her YouTube videos, Diana admitted that their relationship has not always been rosy.
"Now I started seeing you as a rival, there's nothing you are going to tell me. I told him, 'If you ever speak to that woman you better tell me and when you call her make sure I'm there with you.' It got to a point Bahati was no longer involving me in your issues. Sometimes I'm just in the house and I see the baby walking in. But let me admit that the moment I set my eyes on her and saw how sweet and innocent she was, I just wanted to be with her. I told myself, this child is innocent and I will take care of her the best way I can," said Diana previously.
Related Topics