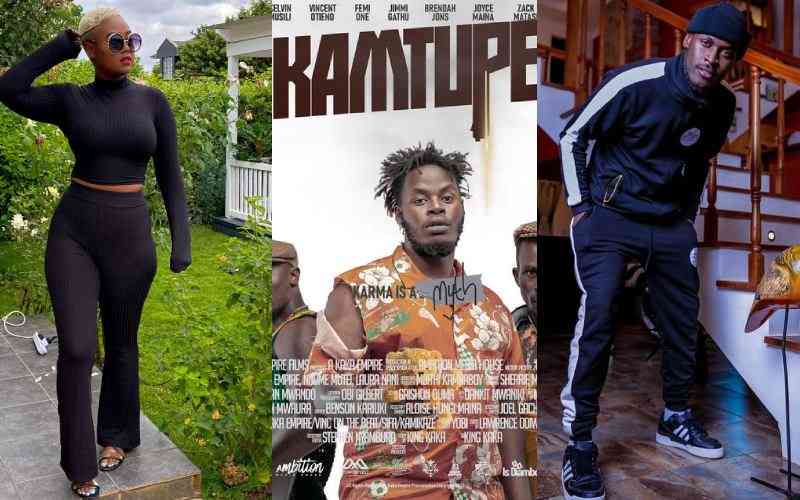 Friday 22, July 2022, was a big day for King Kaka as his film Kamtupe premiered. It was a culmination of months of hard work, sleepless nights and uncountable takes to get the perfect shots.
For his wife Nana Owiti, it was just right to support her husband on this new milestone but something was dampening her spirit.
On the same date 15 years ago, the content creator lost her mum, a day she labels as the darkest of her life.
Through a post on social media, Owiti narrated how her mother's demise affected her and the uncertainty that came with it.
She recalled how she suddenly had to take up a number of responsibilities at home, including taking care of her younger sibling.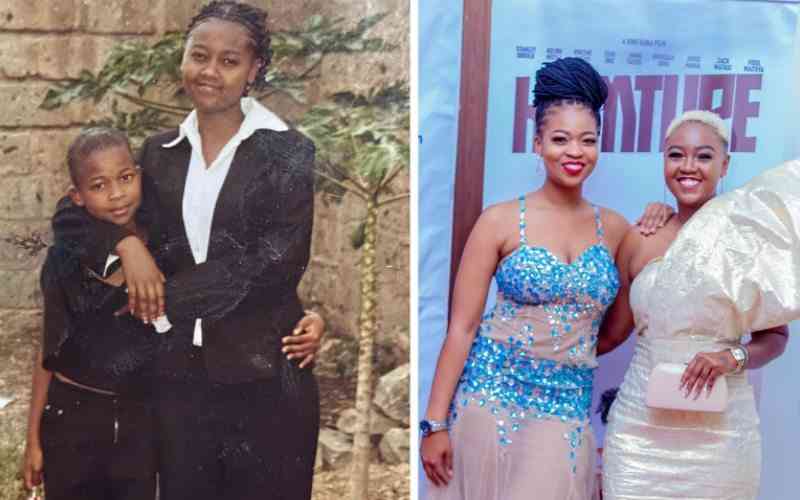 "Believe it or not the first picture was taken on one of the DARKEST days of our lives. Less than 2hrs after laying our mom to rest. The uncontrollable aftermath of death and loss...Look at us standing there in blinking horror staring at the empty hole that is our life. The dawn of a new reality and new normal in its wake. Body shock all over.
"Our hearts crushed, wounded and heavier than lead. Our eyes saddened, our minds troubled, our thoughts deep our throats plagued with the big lumps, our chests with the voids, our fingers fidgety, our bodies restless, our feet shaky," she wrote in part.
Adding: "There I was…a teenager thrown into limbo of not only raising myself but quickly fitting into my mother's shoes by raising a 9yr old and taking care of a home."
She, however, stated that their lives gradually improved and although no one could fill the void left by their mum, they had beautiful memories to hold on to.
"Yes, I cried that morning (of Kamtupe's premiere) because grief is love really, all the love you want to give but you just CANNOT and grieving can't ever stop.
"Grief is the ultimate price we pay for love. But Grief is about acceptance and successful absorption. You can't just finish grieving and cannot move on from grief, instead, you endure and learn to live with the absence of the physical and the memories become the only thing you hold on to," she said.
Back to Kamtupe, Owiti and her sister Portia Hagusu showed up for King Kaka's event and wore radiant smiles.
The movie is about a government worker who is robbed of his laptop as he tries to locate a relative in one of the city's estates.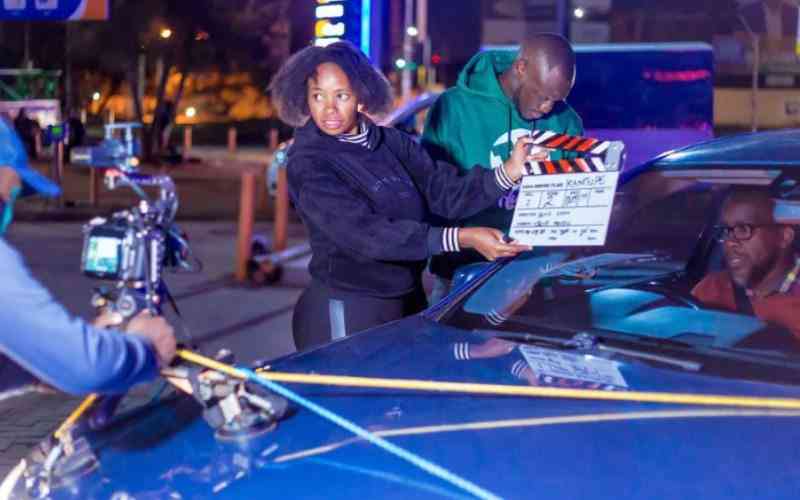 The laptop happens to contain crucial information that if leaked can leave the country in shambles.
Written and directed by King Kaka, Kamtupe features a number of renowned names in the Kenyan entertainment scene including Jimmi Gathu, Femi One, Stanley Obienji and Vincent Otieno.
The film was also voiced by celebrated media personality Jeff Koinange.
Related Topics