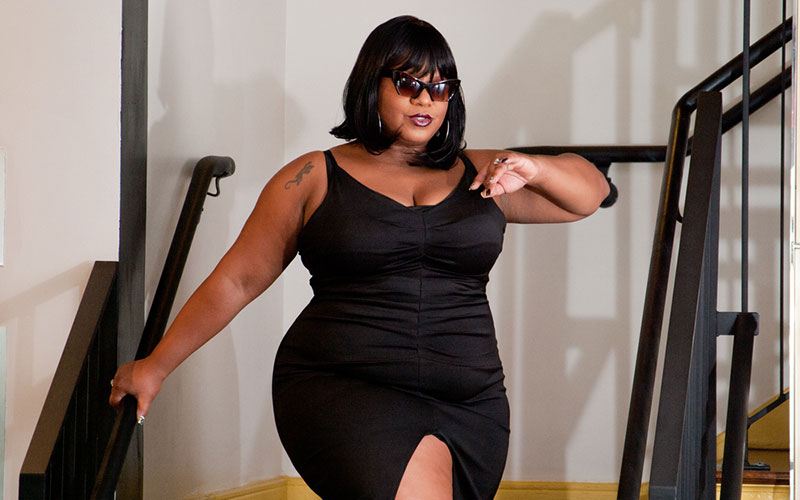 More and more women want to be 'curvy' – a term sometimes used euphemistically in place of 'fat'. It is at another stage in Uganda, but we'll come to that later.
For more than two decades the trend was for women to have slim bodies. Girls who didn't look the part were ridiculed.
"A fat person was associated with laziness, lack of self-control and dumbness," says Dr Karatu Kiemo, a sociologist at the University of Nairobi.
The slim-is-beautiful trend was largely driven by Western influence. When America sneezes the world catches a cold. That is how we caught the slim bug. All of a sudden, it was fashionable to starve. From supermodels to movie stars, the portrayal of beauty was that of a svelte woman.
Girls starved to get the 28-centimetre waist. Then they bought six-inch heels, fit into a miniskirt and swung their midriffs like their lives depended on it.
As this was happening big girls hemorrhaged self-esteem. Angela, now 32, recalls feeling inadequate among her peers.
"I was a university student back then," she says. "Having arrived from the village it was the first time I saw thin girls get praised for being beautiful."
In her village, she says, randy boys whistled after endowed girls. As uncouth as the whistles were she loved the attention. She felt the eyes of men trail her whenever she passed. It was proof that she got 'it'. Angela has the kind of body that would be called plump.
One time a suitor was bold enough to tell her he loved how her body shook with every step. These, she understood, were the qualities that men considered beautiful.
"So you can imagine the shock when I learnt that stick-thin girls, apparently, were the beautiful ones," she says.
The last few years have seen body positive campaigns notch up. Hashtags like #MyBodyVictory and #FatAndFabulous have made a good showing on social media.
Until recently being a super model was the preserve of the slender girls. Now we have modelling agencies specifically looking for plus-size models.
For the first time girls like Angela can swag along the streets in imported body-con dresses with their self-esteem off the roof.
A random spot check by Crazy Monday actually showed that a good number of men prefer girls with some flesh.
Paul, a Jua Kali artisan, believes that a woman needs to have some flesh because "a man needs something to hold on to."
James, a wild-eyed bouncer at a nightclub, cannot stop his lustful eyes from following a curvy girl's posterior as he mans the entrance.
"Look at that. How can you say 'no' to that," he says as a girl sashays in.
"They say the proof is in the pudding and they are wrong: the proof is in the curves."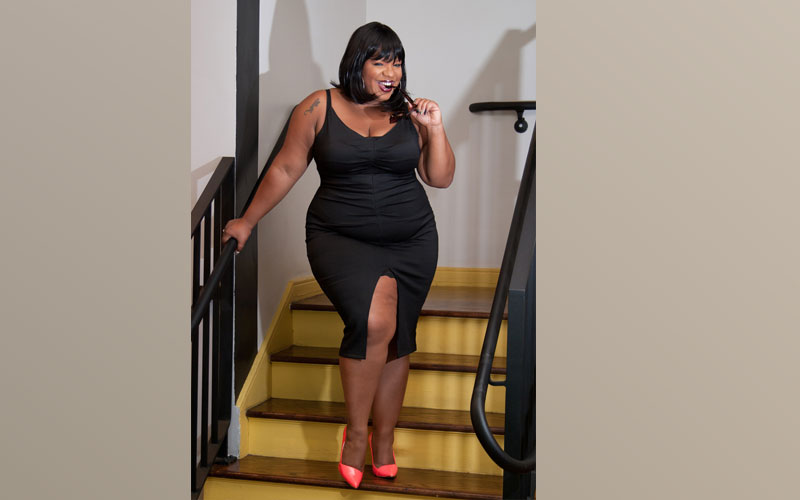 According to Dr Kiemo, these twists and turns in the definition of what beauty looks and feels like is fairly recent in Africa.
Dr Pranav Pancholi is a cosmetic dermatosurgeon. He runs Avane Cosmetic Clinics in Nairobi and says that women frequent the clinic seeking cosmetic treatment to look thin and to look curvy.
"Seven out of every ten clients at Avane are women," Dr Pancholi says. "They are the largest consumers of cosmetic procedures."
Harriet, one of his patients, is currently on a three-month programme called 'Slenderwonder' to shed off 15 kilogrammes.
Growing up Harriet had all the markings of a big girl. She was brought up surrounded by the pristine landscape adjacent to Kakamega forest.
Harriet had a built synonymous with most African women: an athletic combination of muscle and subcutaneous fat.
"Initially I was not bothered by my body. But upon going to university I was always aware that a big body is not considered beautiful in the modern world," she says.
Harriet met her husband in an upmarket church in Nairobi, got married and started a family.
"I thought I was comfortable with my body until I became pregnant and turned into a shiny ball of flesh," she says.
Post-pregnancy Harriet tried everything – from starving to signing up at the gym – to shed weight but didn't make much progress.
As part of the weight loss programme, Harriet is on a strict diet designed by the doctor and tailored for her body.
"She is also required to achieve a certain level of exercise everyday while taking metabolic medications as prescribed," Dr Pancholi explains.
If she succeeds in shedding the weight Harriet believes her husband will keep desiring her and won't be lured away by model-type younger girls looking for moneyed married men.
"Ultimately I want to weigh 48kilogrammes. I will be fitter and will be looking younger. I don't ever want my husband to leave because I stopped watching my weight," she says.
As Harriet is grappling with shedding weight, Brenda, 27, is being treated at the same facility to have wider hips.
"For a long time I have been called shapeless," Brenda says. "My ex-boyfriend used to call me '1GB'."
Brenda, a fan of Keeping-up-with-the-Kardashians, a reality TV series, covets the hourglass shape synonymous with Kim Kardashian – the main star in the show.
Brenda is also a fan of Ashley Grahams, a plus size model who was once abandoned by a boyfriend for being fat.
Grahams fortunes changed when her wide hips and voluptuous chest turned into moneymaking assets.
Just last week, Uganda's minister of Tourism, Godfrey Kiwanda, presided over the start of a pageant titled Miss Curvy Uganda.
Speaking to journalists, Anne Mungoma, the CEO of Miss Curvy Uganda said: "This is a pageant for the naturally plus size. We want beauty queens to clear the impression that a beauty queen must be size zero."
Kiwanda on his part added curvy and sexy Ugandan women in the country's list of tourist attractions, bringing back memories of Sarah Baartman, three centuries ago.
Baartman, also known as Saartjie, was an African woman forcefully trafficked to Europe to take part in 'freak' shows – where her big buttocks would be on display. Her wide hips were considered an abnormality.
Dr Pancholi says having a big body is no longer considered ugly. However, the fat is desirable in specific places.
"For instance, if the fat is concentrated around the hips and the chest, it gives the woman curves: the so-called hourglass shape. And this is becoming a trend even in the streets," the medic points out.
Then there is the socialite phenomenon that has hit Kenya like a plague. From Verah Sidika and Corazon Kwamboka to Risper Faith and Bridget Achieng, socialites have a specific body type: a big butt, a big bust or both.
Now, some of these socialites have faced questions as to whether they underwent cosmetic procedures to achieve their eye-popping displays.
Whether real or not, their bodies have controlled the narrative on what men physically desire in women.
The weighty question remains: are they right?
Related Topics