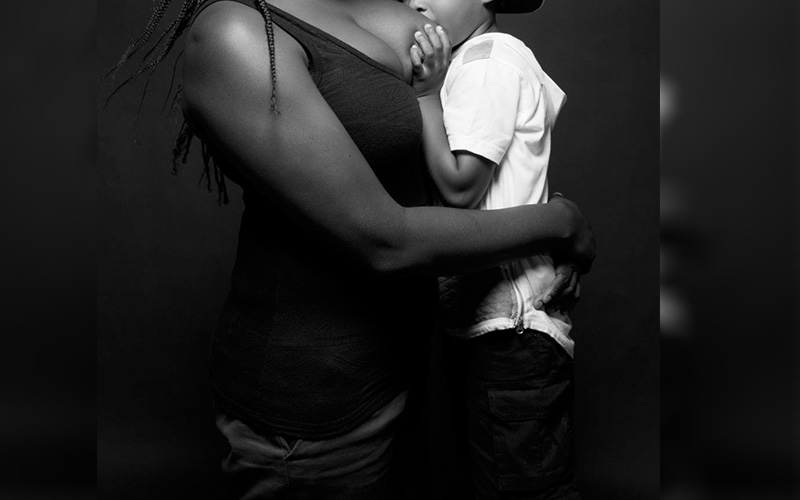 Next time you look at a Ugandan and they appear small for their age, don't ask why. The answer has finally been given by the health minister.
It was started last year as a rumour by a Kampala social critic called Frank, who alleged that the reason Ugandan kids in most rural outposts are malnourished is that fathers drink much of their milk – breast milk.
The critic was actually criticising Ugandan women for preferring to give their breasts to men, rather than babies who need the milk therein for nourishment. Frank further attributed the poor performance of Ugandans in different fields to this.
Then the Breastfeeding Week came last week. As such occasions do not take the government by accident, the officials do not handle them randomly either. The Ministry of Mealth did their surveys of the breastfeeding situation in Uganda, and the results were not good at all.
The minister herself, Sarah Opendi, broke the sad news to the nation – babies are not the ones consuming all their mothers' breast milk; the men are gulping most of it. The poor mothers have been complaining during surveys in several districts.
Maybe it wouldn't have been so bad if the men were just playing with the breasts for romantic purposes. Unfortunately it is out misinformation that the women's breast milk will cure them of difficult ailments like impotence, diabetes, cancer and, of course, Aids.
We all know that the human breast is a sexual organ, which unlike other mammals', plays a big role in arousal, owing to the numerous nerve endings in it that connect to the relevant part of the brain, if my memory of what I studied long ago serves me well.
But mishandling it with the sole purpose of just getting out the contents, as if it is a cup or a cow udder is utterly unacceptable.
These greedy, ignorant men are only interested in the contents, not the container. They wouldn't even notice of the breast was made of plastic.
The worse part, of course, is the deprivation of young children. Even if a woman is poor, as long as she breastfeeds her baby, the child has high chances of growing healthy and intelligent, since her milk is a complete food. It is callous for a grown man to take most of the milk away, when it is not going to help him as much.
But what most of us cringe to imagine are the thousands of poor women lying on their back as the poor baby sucks the left breast while the grown man is sucking at the right one.
We know from experience that if a baby has a good appetite, especially the boy child, it can suck you and you feel drained to the point of dizinness!
Now imagine a greedy, grown man sucking all the milk out of you! And as if that is not bad enough, after suckling you semi-conscious, he still wants other things!
Related Topics