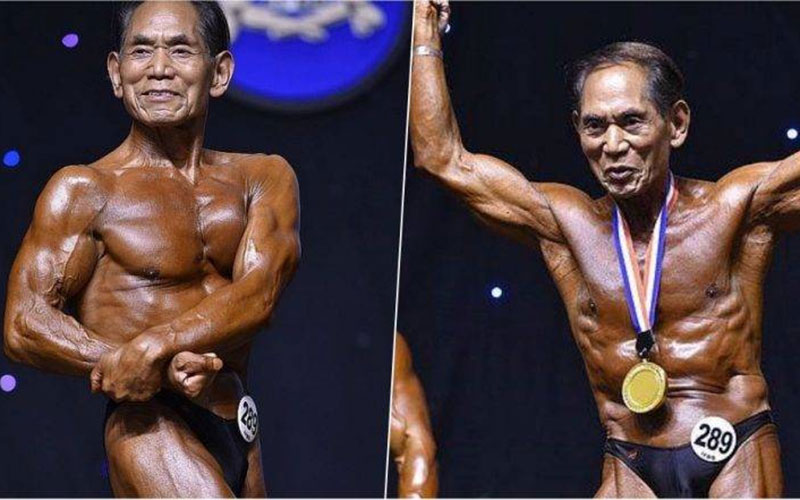 A 'ripped' 81-year-old bodybuilder proves that you're never too old to lift weights.
Most octogenarians would consider themselves lucky to be able to not have a hip or back problem, but this 81-year-old Japanese bodybuilder is not only in perfect physical condition, he also looks better than a lot of men a quarter his age.
Toshisuke Kanazawa is living proof that you're never too old to hit the gym and achieve the body you've always dreamed of.
A multiple-time champion bodybuilder in his youth, Kanazawa retired at the age of 34 and really let himself go.
He stopped exercising completely, started drinking, smoking and eating whatever he craved, when he craved it.
He would often look at himself in the mirror and wondered if that was the body of a national bodybuilding champion, but it wasn't until he was about to turn 50 that he got his motivation to get back on the horse and regain the body of his younger years.
Related Topics