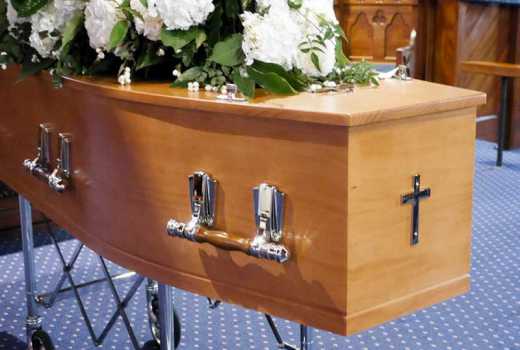 Drama ensued at Kakamega County Referral Mortuary on Tuesday after the family of the deceased demanded to be paid outstanding dowry before the body could be taken by the in-laws for burial.
The family of the late Beatrice Ngoya, which hails from Tangwa village in Luanda, blocked Josphat Ndeda's family from taking the body of the late.
Margaret Akosa, mother to Ngoya, insisted that according to custom a husband cannot bury a woman who has given birth to children without paying dowry.
"Custom demands that if a man cannot pay dowry, his wife be buried by her siblings. My daughter has been married for over 20 years and the family has never received any token either money or a cow from the family. They must honour our request and then bury the late in peace," Akosa said.
Traditionally, when a woman dies before the payment of dowry, the husband rushes home and agrees with her family on the payment of dowry, it is then paid before the burial.
"If we allow them to bury the body, whom will we demand dowry from?" she posed.
Hudson Yanke, a church member who was part of those to preside over the funeral, said they arrived at the mortuary and found the two families arguing.
"There was nothing we could do but urge them to clear the Sh160,000 hospital bill. As a church, we cannot intervene but let them agree. We only come in when they have reached an agreement is when we can continue with (the) burial service," Yanke said.
Ndeda, who hails from Chemarok village in Hamisi Sub County, said has been married for the last 20 years and has children with the late but was yet to settle the dowry.
"I was astonished when my in-laws said I cannot bury my wife, unless I pay the cows and the money they are demanding as dowry," he said. He said that on Monday before going to the mortuary, the deceased's family had agreed on the way forward and was surprised when they started arguing at the mortuary.
"I bought some cows as they requested and even asked them to come for the dowry but they didn't show up. Instead they told me to go the mortuary and take the body. But when we arrived, they changed and started arguing, demanding I settle the dowry matter first," he said.
He said that when the argument got hot, they were forced to remove the convoy of vehicles they had parked to escort the body.
He insisted that he was willing to pay the dowry although there was no clear agreement on how much should be given.
It took the intervention of the elders to calm them and allow the body be buried but the woman family is still threatening to exhume the body if the pledge to settle the pride price issue is not honoured.
Related Topics