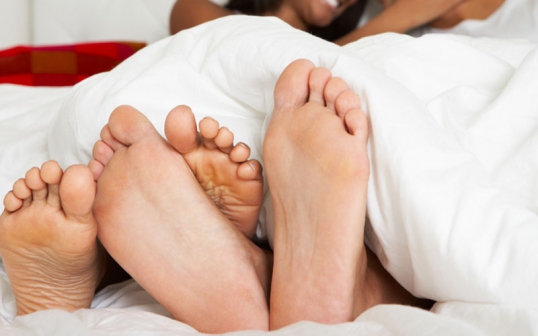 A house help at an estate in Nakuru County was fired when her employer caught her in a steamy love session with a village loafer last Sunday.
The employer, a businesswoman in Nakuru town, had left the house at around 10am to attend a church function. She was gone for close to half an hour when she realised she had forgotten something and had to drive back to the house.
The trader's husband works in another town and no sooner had the wife left than the cunning maid got down to action.
She called her lover who lives in a rental unit nearby and literally turned her employer's house into a brothel. The pair seemed to be in a hurry and went directly to the master bedroom without any preamble.
Shock of her life
The madam of the house parked the car in front of the massive wrought iron gate and hurried to the house. Loud music was blaring within but there was no sign of the maid around. Believing she was doing her chores elsewhere, the matronly woman went to the bedroom and that is where she got the shock of her life.
The maid and the young man were deep in the throes of passionate lovemaking. The pair, both in their 20, didn't hear her enter.
With her handbag, she gave the pair a whacking on their heads which abruptly ended their little misadventure. The stunned lovebirds stared at the fuming homeowner with open mouths.
"What are you doing in my bed?" shrieked the angry woman.
The accosted pair tried to mumble something but were silenced with another smack to their heads with the handbag.
The maid was ordered to pack her things and vacate her employer's premises immediately. She was paid her dues with the young man being warned never to set foot on that compound again.
Behavioural change
It has emerged the young man has been a regular visitor to the house in the absence of the owner.
Speaking to this writer, the woman said she had noticed a behavioural change in her house help of late.
"She was a good worker but I had to take a drastic decision as she had been bringing men and shame to my house in my absence," she said.
On one occasion, she found the young man being entertained with refreshments by the wayward girl. The house help is described as a "sensation" with young men in the area.
The woman alleges the maid had also been wearing her clothes and posing for photographs in them and later posting the same on social media.
Related Topics