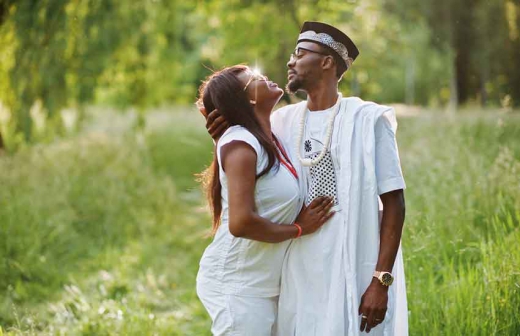 Majority of women expect their men to be thin like malnourished teenagers and still be rich
Some want a man who is financially stable and still be their age. Why are they not stable themselves?
Others will go to any length to follow their boyfriends to the bar while he watches football with his pals
Someone once observed that life is not fair, but this does not give our women the license to be unfair to 'we men'.
When I was fairly young and a novice in the dating game, one girl once advised me that it would be stylish to wear a belt, and while am at it, it would greatly help matters if the colour of the belt and the shoes matched.
I used to have some very nice brown shoes, the ones that you apply 'Toney Red' shoe polish. For the next few weeks, I spent harrowing hours going through second-hand belts in Nairobi's Ngara, Gikomba and Toi markets, in a gallant effort to execute the advice.
I managed to get a nice leather belt, but needlessly to say it didn't translate into much success in my love life.
Okay, not in the way it had been packaged. But that is not the major point here. The big elephant in the room is, why do women harass us to match shoes and belts and ties and shirts, yet for many of them — in the bleaching game — they have little success?
Girls, until the day you will match your face with your necks and wrists is the day we will contemplate worrying about matching our belts with our shoes.
Clearly, our women have not learnt good lessons in life. Majority of them expect their men to be thin like a malnourished teenagers and still be rich.
How can it be? Money has a way of manifesting itself even without the man flaunting it. It is like pregnancy, the progression cannot be hidden.
How can you cook for me well, encourage me to do nyama choma once in a while and still expect me to come looking like those mannequins on Moi Avenue?
You want to be the good wife, partner or steady girlfriend, yet you are ashamed of your success! How paradoxical?
How many relationships are on the rocks simple because the man does not eat "my food"? He prefers to eat at bars with barmaids.
Yet when we apply ourselves with all the effort we can muster at eating your food, you again complain that we are ballooning up.
Interestingly, a good number of women want a man who is financially stable and still be your age. Why are you not stable yourself? Or are financial stability and accomplishment mined at the circumciser's den?
We go to the same schools, we spend the same amount of years in school, we go to the same colleges, go through nearly the same hardships, finish college after safely navigating through peer pressure and mwakenyas and five months down the line you are the first to land a job.
Then you want us to date and I must be financially stable? Do you think I work with Narcos? Do you want all the men to be knee-deep in underground engagements?
Others will go to any length to follow their boyfriends to the bar while he watches football with his pals but you have no effort in learning why 'the man with a different jersey' wearing gloves is not running around the pitch like the others.
Why do you want to embarrass your man in front of his boys and perhaps he has been painting a picture of a perfectly rounded woman (pun intended) to his boys?
If you must follow him to some event that he loves like football or rugby, make an effort to learn the basics so that you can have a passable conversation while at the table.
While you are at it, we want to remind you that you want your freedom when you go for chama meeting, but when the man is with the boys, you keep calling with the frequency of traffic lights signals in a busy intersection.
Woman, what is your problem?
@tonymasikonde
Related Topics