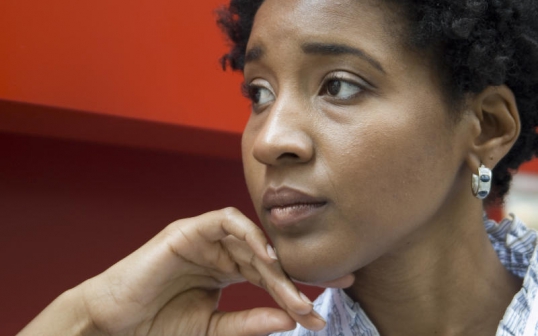 We don't know what happened to my neighbour's husband, Baba Collins, as his wife calls him. He has not been home for several days. Never mind this is not the first time. He always disappears, only to show up days later with no proper explanation.
Currently, every time we ask his wife where her husband is, she calls him 'Baba Collins' twice, shakes her head and curses under her breath, "Baba Collins, Baba Collins, huyo mwanaume kweli akirudi..." (Baba Collins, Baba Collins, that man, when he comes back...)
We, being good neighbours like the Bible requires us to, are now concerned about the man's whereabouts because his wife swore that no husband of hers would ever sleep outside unless he was sick in a hospital bed, dead or she was with him wherever he was. We fear he might be dead somewhere.
There is a story that the man once tried to disrespect her, she hit him so hard and the next several days were spent nursing the injuries and lying that he had slipped and fallen down on the stairs! The stairs have taken a fall for many a beating.
See, Mama Collins is from Western Kenya. She's a dark, tall, strong woman who helps us fix things around our compound. She comes in handy so we don't like it when the husband tries to disrespect her like that.
In a previous incident, rumours had it that he had been seen visiting a certain lady who owns a salon during lunch hour. Mama Collins got wind of it and decided to do her own investigation so she would have enough evidence to hit and disfigure that straying husband of hers, so no other woman would ever look at him again.
On that fateful day, she saw him at the salon, their eyes locked and he disappeared into a room behind the salon with no exit door or window.
Crazy as she is, Mama Collins walked into the salon, sat down and gave the salonist lengthy instructions. She wanted her braided hair undone, washed, get it weaved and finally said loudly enough for anyone to hear that the husband would pass by to pay for the expenses. She called the husband but he didn't answer.
So, she sent him a message that she wanted money for salon and other expenses. And because he was now a very vulnerable husband, he sent her a lot of money via M-Pesa and followed it with a sweet message that she should get herself and the kids whatever she wanted.
The next several uncomfortable hours were spent attending to her where she loudly narrated about cheating husbands and what should be done to them. All this while the husband was still hiding in that tiny room and could hear all his very capable wife was saying.
In the current situation, methinks Baba Collins should possibly consider plotting his own kidnapping. He should be found badly beaten, robbed and drugged in a forest kilometres away. He might earn himself a place in his own home again that way.
Related Topics