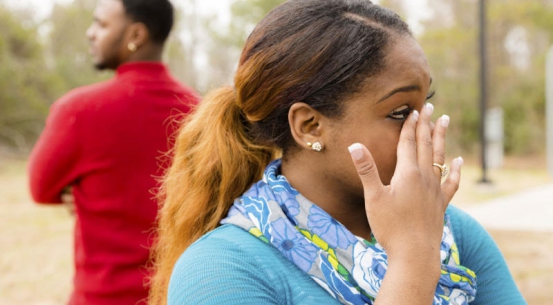 It's amazing how clueless men can be at times. They often get so caught up in their own world that they fail to see when the writing is on the wall. Last week I had a random lunch with my kid brother.
He had taken me out for a lunch, which, in my view, had nothing to do with free lunch; he needed someone to talk to. Reason? He was heartbroken because his girlfriend of two years had packed up her things and left without so much as a note.
Playing the victim card, he claimed she had given him no signs whatsoever that she was unhappy. To him, everything had been going well.
In fact, in his exact words: "We have been fighting less, she no longer complained when I came home late, in fact she had stopped nagging me about everything and anything." I couldn't help but pity the poor, clueless young man! If only he was smart, the tell-tale signs were all over and he ought to have swung into action and tried to salvage the relationship.
In a tale as old as time, men will spend all their money, charm and time — literally every weapon in their arsenal chasing after women in an attempt to win her affections. In their quest to conquer, some make all of these promises they intend not to keep, and instead of gracefully stepping aside for a man who is prepared to do what a man is supposed to do, they continue at full steam.
If you are a man who is fortunate enough to have a girlfriend or wife, but refuse to do right by her, let me say this to you, "Don't let your mouth write cheques that your manhood can't cash!"
When a woman has had enough, she has had enough; and she will walk away but never immediately, she first walks away emotionally and then it could be a year before she finally walks away physically. So dear men, yes all you who are blind as bats, here are signs that your relationship has reached the apocalypse stage.
Tell-tale signs
When a woman stops nagging or asking questions, or does not get mad at anything you do, even things that used to make her hit the roof, it does not mean you are the luckiest man in the world. Just know whatever is about to hit you can only be compared to El Nino.
Ordinarily, women will first try and talk but when ignored, they keep it to themselves. When this happens, foolish and unsuspecting men always believe that their women have finally 'understood' them, when in actual sense the relationship is in code red mode.
If she is no longer the jealous woman you used to know. Remember all those ratchet women she used to accuse of hitting on you? Or how every time you spent time with another woman even your mother, she would throw a fit? Well, believe me, those are tell-tale signs that she is fed up and in fact working on an exit strategy.
If she starts letting you hang out with whomever or whatever you want, without so much protest, well you'd best believe you've got big problems. Also if she has no interest in sex; does not care about how you look, whether you have matching socks or not; does not make your favourite meals; is always out with friends; wants more privacy, so-called 'me time'; wake up and smell the coffee, you are about to be dumped!
Related Topics