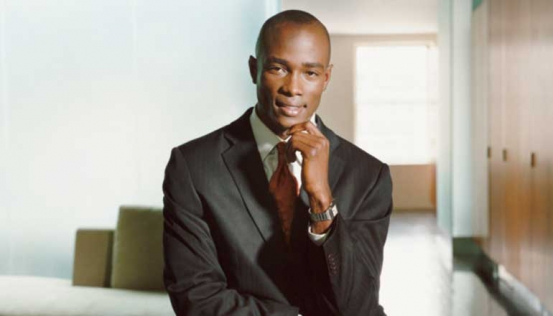 Besides generating debate, the list of eligible bachelors always leaves women rubbing their hands in glee as they, to borrow street parlance, kula kwa macho.
Generally, women tend to be attracted to unattached men with higher social standing, especially those who have great looks.
Most women would kill to date, sire babies or even just get 'sponshorship' from these eligible bachelors.
"Any unmarried handsome man with 'class' comes off as husband material or a cool baby daddy. By remaining unattached, especially when they make more money, such men become juicy prospects for most women," says Veronica Isigi, a city business lady who adds that women never let such men go to waste.
"They do anything humanly possible to win them over or just to have babies with them".
However, desperate to get such men to commit, women forget they are not ordinary and average Joes.
Thus, their endeavours to make inroads into their hearts always end in futility. Despite countless spirited and, at times, desperate forays into 'bachelor territory', most women sadly end up a frustrated lot with broken hearts.
"One common attribute I discovered and hated to bits while dating one such men is that they are 'cling-proof'! As in, in your desperate endeavours to get him to commit, you have to always content with the annoying 'let us just be friends (of course, with benefits)' closure," complains Isigi.
Crazy Monday investigations, however, reveal there are many obvious mistakes women make when trying to get eligible or senior bachelors to commit.
Talking to this writer, one popular city-based eligible bachelor who requested anonymity said many women confuse 'single men' with 'bachelors'. Big mistake.
"While all eligible bachelors are single, not all single guys are eligible bachelors. A good number of eligible bachelors always have a kid or two for whom they have refused to take responsibility or lay claim on in the background," he explained, adding that others like himself are singles who are spoilt for choice or confused by the high number of women throwing themselves at them and are just waiting to be cornered for that almost inevitable rite of passage called marriage.
From our observations and responses from several bachelors we spoke to, an eligible bachelor has to be heterosexual to the core, must have absolutely no desire for marriage regardless of his advancing age or any form of committed relationships.
"These are typical examples of bona fide commitment-phobes with wealth or higher social status. Actually, it is bachelor's high social class that makes them special and tolerable. Otherwise, they would pass for regular single men who are taking their sweet time to get married," the bachelor brags.
Interestingly, the female equivalents of eligible bachelors are not such a big fascination anymore. Society tends to be a bit lenient when a woman decides she'd rather be alone, thanks to women empowerment and infiltration of western cultures into contemporary Kenya.
What's more, there seem to be enough justification and the fact that women always get away with, "there are no good men left for marriage. They are all dogs" excuse.
Again, after 35, most women are always considered to have past their 'sell-by date'. Thus, getting away with marriage becomes very easy for them.
"Do you ever hear people nag media personalities such as Caroline Mutoko, Kalekye Mumo, Sheila Mwanyiga, Catherine Kasavuli, Cess Mutungi, among others who are past 35 to get married? But on the flipside everyone seems to be pestering the likes of Maina Kageni, Edward Kwach and other eligible bachelors to settle down," says Justin Kabiru, a social commentator.
Pressure eligible bachelors face
Seemingly, there is more scrutiny for men. Ours being a conservative society, many people see no reason why a man should be unmarried after 35.
"A battalion of aunties always throw a spanner in the works by hooking up such men with potential mates, hoping he marries one of them. Basically, around here, as a man you must get married. No excuse of being past your 'sell by date', you can still make babies even in your 50s," says Kabiru.
He argues that even if the marriage fails, at least get divorced, separated or estranged. But just for the sake of your clan, you must marry at least once in your lifetime.
Any man of age who is not married or enthusiastic about women is always seen as an outcast or one sabotaging perpetuation of the clan's genes.
So bad is the situation for eligible bachelors across Kenya that in some places the usual respect of the young to the old is not paid to these men.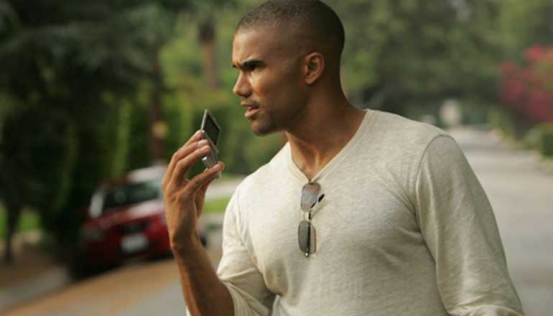 In some traditional set ups or forums, bachelors are not allowed to speak and if they have to they speak last, after their married juniors, including women. It's that bad. Bachelors, too, have to contend with many other stereotypical disadvantages. For instance, among their peers, they tend to be the fall guy whose married friends turns to when seeking an excuse for sleeping away from home or after a long night out.
"I was at James' place for a small party," married men always tell their wives when they return home late, especially now that they know James has no wife to confirm. Also, none of your married friends risks leaving you around their wives, for they know your record and assume you always up to no good. What's more, as a bachelor around here, forget about a career in siasa.
There is perception that bachelors don't respect family values, save for celibate ones firmly confined to religious duty.
Despite the stereotypes, senior bachelors continue to casually and leisurely fly and wander all over solo because they are afraid of perching. Any woman interested in taking such types home to roost needs to study patterns of their behaviour and update her dating rule book, as we learnt from victims of such men.
As a certain Judith, a senior bachelorette claims, women who are looking for love are likely to find luck in married quarters than among bachelors. "Unlike bachelors, married men bother to pay attention to women's emotional needs. Bachelors hardly call back the evening or day after getting intimate. With these guys, it is never about the woman. They care so much about themselves and their hobbies," says Judith.
What puts off such men
Judith says, putting your wife material credentials on display sort of rubs bachelors the wrong way. When dating them, she says, don't bother so much to put your best foot forward in, say, the kitchen.
They just want fun, not someone behaving in a manner likely to suggest that they plan to cling on them or turn them into husbands.
"Yes, you might as well peacefully leave the dirty dishes and utensils in the sink. Most do stuff by themselves and prefer it that way. In as far as common 'silly' leading questions such as, 'where is this relationship going?' the bold answer, 'Nowhere' is always prompt. So save yourself the agony," says Judith.
For Jackson, he doesn't like being bothered by a woman in the name of confiding in him. "Despite the fact that some of us appear always ready to lend our women a patient ear, we really get bothered with gossip and sissy stuff some women go round bothering men with," says Jackson.
Interestingly, he is really never interested with sentimental stuff like where the relationship is headed, whether indeed he loves her or the whole idea of meeting his friends or relatives. "For crying out loud, if you have heavy issues on your chest you need to download, go to a counselor!"
One Catherine advises women willing to successfully date bachelors to brace themselves for terrible phone etiquette.
She says if you are the types to expect lovey dovey text messages every now and them and countless romantic WhatsApp chats, you are in for a rude shock.
"A tersely worded SMS once a week is as frequent as it gets. Bachelors are rigid in their ways of doing stuff. These are men who have had things done their way for decades. Thus, they are never willing to change, not even when you cry and beg," says Catherine.
She adds that tears never soften bachelors' stands or make them change their minds. However, she says, the interesting bit about this is that some women, like herself, find this stubborn, unyielding, inflexible and stronghead quality very attractive.
According to Joan Wachira, another woman who confesses having dated bachelors says they tend to have countless plans, so as a woman intending to date them, you better have your own 'plots'!
"These men are difficult. When you are staying at his place overnight, always remember to set your reminders, alarm clock and all. When it's day break, you better leave before he finds a good excuse to politely kick you out," laughs Wachira.
She says that when a bachelor refuses to meet your friends, there is always a good reason; so don't force it or sulk. "They tend to be smart in the sense that when you break up, they don't wants endless drama from all over as if they broke up with an entire clan," she says.
The good thing is that much as they run around, playing hide and seek with marriage, it always downs on bachelors that only married men can get away with sleeping with more than one woman at a time! Once this hits them, they always commit.
Related Topics