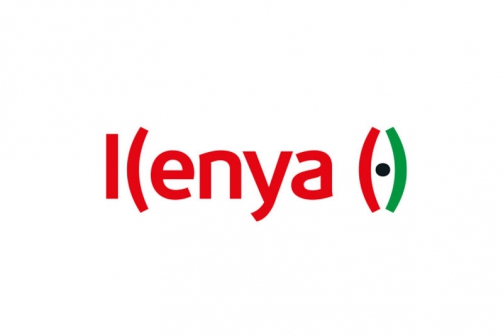 Some weeks ago, when the doping issue was being discussed on a local talk show, one of the panelists, a sports journalist, pointed out that there was something amiss with the way Kenya's athletes are packaged.
He seemed to understand the doping problem more than most of the panelists, and he did not sugar-coat his words, and fearlessly pointed fingers where he thought the problem was, even at the media.
On the media, I tended to agree with him because when it comes to problems with sports in Kenya, the media cannot escape blame.
Some of the country's veteran journalists have, invariably colluded with officials of sports federations, foreign journalists and agents of the Kenya's runners for less than 30 pieces of the cheapest metal, and used their influence to kill "bad" stories or write ones that paint their benefactors in good light, and portray them as innocent saviours and not culprits.
But when things hit the fan, and entities such as WADA start asking questions, Kenyans start blaming foreigners and say that they are envious of Kenya and they will do everything to bring it down.
While they call it patriotism, I call it stupidity because that is what it is since they do not realise that Kenya can fail to send teams to the Olympics and the Games will go on just as they did in 1976 and 1980 when Kenya did not participate in Montreal and Moscow, respectively.
During the TV show, the sports journalist expressed his misgivings about the way Kenyan sports personalities are packaged, and marketed, more so during an Olympics year. He said that in some (African) countries, athletes in the wider sense of the word, are respected and billboards with their faces are erected along major highways.
His point was that Kenyans only recognise their athletes during the competitions, and when they win, the whole country celebrates, but after that, they are forgotten till the next competition.
His statement reminded me of an event I attended some years back. It was the launch of a documentary on Kenyan runners and Kenya's sports personalities who get mobbed by fans on the streets of European capitals, were invited.
The entrance was being manned by some ladies who were so helpful that when Paul Tergat arrived, they stopped him in his tracks, and demanded that he identify himself, while minions such I were being let in without any hassles.
I was flabbergasted, and embarrassed at the same time, and other minions such as I who had been cleared to get in, did not know whether to laugh or cry, but we told the ladies who the person they were stopping is, and what he has done for this country.
You can excuse the young ladies because of their age, and argue that they are too busy doing nothing and have no time for the country's heroes, but when State entities do not package sports personalities well, such things happen and it is proof that very many things are terribly wrong.
While in other countries athletes succeed because of the support they receive from their governments, in Kenya it is totally different and they succeed despite the poor treatment they are subjected to.
It is pointless to blame foreigners for the woes these athletes face when no help is forthcoming from local federations or quasi-State entities whose publicity-hungry officials only rush for photo-opportunities with the medalists.
They have perfected the art of hogging the limelight when the hard-working athletes have won, and call them the country's best ambassadors, yet they are never packaged well, and honoured and encouraged by being appreciated even when they are not competing and winning medals.
The journalist said that some State entities will probably set up shop in Brazil during the Games, all in the name of marketing Kenya, as was done during the 2012 London Olympics, but currently, they are not interested in the athletes who are the reason why their shop will stay open and give them a reason to earn allowances and per-diem.
He mentioned a State-entity which he said should by now be marketing the athletes, and making them feel special, and appreciated, and loved — and known.
So, what does Brand Kenya do and during which months of the year is it active?
Related Topics