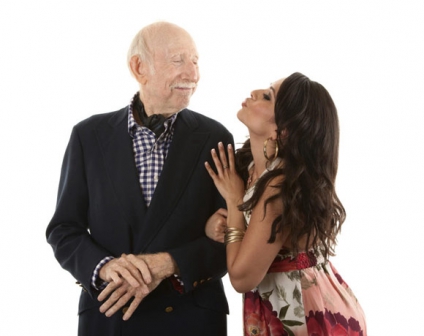 Only fools get into cross-generational or interracial relationships blindly. In the last few months or so, there have been lots of pity tales of white men going public with details of their relationships gone sour with Kenyan women.
Betrayal, infidelity, lies, theft, broken promises, blackmail, ugly fights over property, among others, are some of the most common themes in these stories.
Actually, some of these stories would make great fodder for dramatists or thriller movie writers. I bet the Naija movies and Spanish soap operas have nothing on them.
The story usually goes something like this. A mzungu man moves to Kenya, and faster than you can say, "Karibu, Kenya hakuna matata," he is madly in love with a local woman.
Most of the time, it is always a skinny girl with a limber body. Or a model who has done a few cat walks or a struggling one who is still waiting for her big break in the stunted Kenyan modelling industry.
At first, it's the stuff of fairy tales — fun and all. But that is until it turns nasty. All of a sudden, you hear of the men claiming their wives or girlfriends stole their electronics. Or men cheated into buying cars and land for their lovers.
Or men swindled off their hard-earned cash. Or men who started businesses for their women, only to be dumped after the project began doing well. Or, alternatively, men forced into marriage by so-called 'accident pregnancies'. Or better yet, men cheated to pay for fake abortions and so on and so forth.
Interestingly, all these white men claim to be the innocent parties. Of course, once in a while, the local women are the victims.
But I always wonder, if you are an aging foreign man, say in your 70s, and dating a local girl in her early 20s, don't you see anything wrong with such a relationship?
They say love is blind, but what makes you think such a girl won't leave you for her peers or at least cheat on you with them?
Hidden agenda
Thus, I reiterate the mzungu man is not innocent in this Russian roulette. Methinks this cross-generational and cross-racial dating is a game of chances. It's all about willing seller and willing buyer, so to speak. Thus, victims should keep it to themselves when things go wrong.
However, this is not in any way to disqualify the genuine interracial relationships that work perfectly. All I am saying is that most are based on lies and multiple hidden agenda by involved parties.
For some of the men it is usually a chance to indulge in 'cradle snatching' of the 'native' woman. I mean, how else would you describe a relationship in which a 67-year-old man dates an 16-year-old girl? For others it's all about fulfilling their weird fantasies.
On the other hand, some local women obsessed with white men are all about money, 'pointy' babies and upgrade in lifestyle. It's time women with such fetishes are told white men are not a ticket to live abroad, happiness and opulence. It is hard work that will get you a good life, status, a posh house and good car.
Mutually beneficial
However, before you throw stones at Kenyan women who are desperate for white men or those foreigners in cross-generational relationships with local girls, remember there is no real victim in such arrangements. It's a mutually beneficial parasitic relationship where both parties gain or prey on each other. It always ends when one of them gets what they want, gets greedy, bored or itches for a new adventure! So they deserve each other.
Related Topics