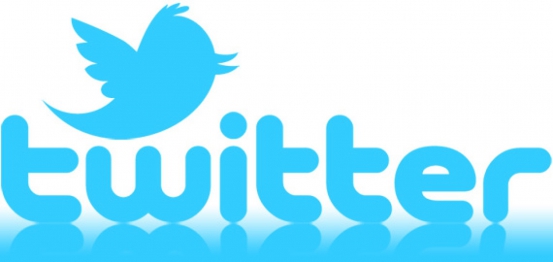 Even though I am a journalist, I have so many reservations about Kenyan media, and I never waste an opportunity to point out our infractions because I know our weaknesses, and strengths. There are very many Kenyans who, like me, see the infractions of the Kenyan media, and are never afraid to point them out on new media platforms, mostly Twitter and Facebook.
If you are new to Kenya, and you see their posts and comments about Kenyan media, you might think that Kenya has the highest number of media experts — those who attended the best journalism schools in the world, and worked in the best newsrooms in all countries.
Do not be fooled. They know little about what goes on in the newsrooms, but are the loudest when it comes to telling journalists how they have failed should do their work.
In a sentence, they are good at thinking with their fingers, and immediately they log on to social media platforms, they give their brains a break, or rather, their narrow minds become narrower. Just a sec! Several months ago, I attended a gathering where two Ugandans spoke about how angry Kenyans have become, or are.
They were not entirely castigating Kenyans, or specifically Kenyans who have access to social media platforms, but they were just appreciating Kenyans' ability to engage in, and win "wars" on cyberspace.
"They have taken on almost every nation in Africa, which they felt did not paint them in good light, and ended up winning," one of them, a respected writer, said. "Kenyans are too angry, and it will have to take something dramatic, or catastrophic for them to cool down."
At the end of his presentation, he said what that thing is, or should be, and Kenyans in the room were left wondering why someone would want them to go through such a horrendous experience just to be better. He had a point.
Kenyans are too angry, and most of the time, it is for no apparent reason. For a country that prides itself as the hub of everything imaginable in Africa, and at times the world, one would wonder why they spark so fast, and first, at the slightest imagination of being provoked.
I mean, Kenyans should be happy, after all, they trust the sun rises from their orifices, and if they so decided to switch it off, the whole world would be dark and cold, yeah, like the hearts of many Kenyans.
This collective national anger — and love for war — is not just felt by foreigners alone, thus, it is safe to conclude that Kenyans are angry at one another and are at war all the time. Look at the wording of national campaigns against or for anything in Kenya.
All of them bear the word war. War on corruption. War on illicit brews. War on FGM. War on gender discrimination or gender violence. War on impunity. War on road accidents. War on this, war on that, and all of them are never won.
And so it came to pass that last week, Kenyans waged a war against Kenyan media because of their coverage of the visit by President Barack Obama, and the sideshow that was Global Entrepreneurship Summit.
Kenyan media's coverage of the summit was poor, it was tweeted, and posted on Facebook, supposedly because our Kenyan readers and viewers wanted to know what the billionaires had brought yet journalists were going on and on about Mr Obama's car and plane and what not when they could have interviewed the people who matter.
If there was a time to confirm how hypocritical Kenyans are, it was last week. Ideally, most of the complainants who were thinking with their fingers spend a considerable amount of time on social media, via their smart phones, but they never have enough of the so-called "bundles", and thus cannot open most of the links to watch or read anything.
What happens is that they see a headline, or a comment by one person, and jump right in and display their ignorance in 140 characters or slightly more in case they are on Facebook.
Kenyan media is a victim of poverty. Of the consumers who cannot think unless they see a hashtag. A group of know-it-alls who throw mud at anything that they cannot understand or do not have the patience, and the airtime to understand.
To these Kenyans who hide behind their smartphones and computer screens, life in measured in trending topics, hashtag, by hashtag, and not by how well they can use their minds to engage in meaningful criticism.
Of course there are those Kenyans who are well-educated and have the capacity to understand the challenges the media face or how the media works. But they get swept away by the social media currents, and get submerged in its river of comments.
They log in, and their intellectual minds log out. Confusion sets in, and they forget all they had earlier said they wanted to watch or read. Then, they get worked and start thinking with their fingers.
So, what did the Ugandans say Kenyans need to do so as to control their collective anger? "They need to kill each other some more so that they can value and respect themselves, and others too; and realise they are not the only people who matter on earth, or inhabit it."
Oh, and while they are planning to do that, they need to internalise this: Tweeting or posting comments on Facebook is an activity. Not an achievement.
Related Topics