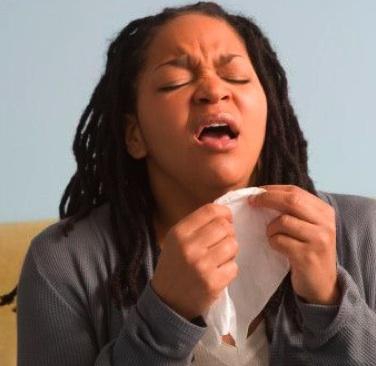 We are now truly in the Armageddon that the Kenya Meteorological Department warned us about a couple of weeks back. We took some convincing but when it finally came, the weather men need not have spoken; Mother Nature has been doing all the talking for them.
Unfortunately, even as Mother Nature severely wreaks havoc, there is a crop of women who are not taking any beating from the weather. These types insist on flaunting acres of their skin by dressing skimpily.
This breed of damsels will go to any length not to conceal what they feel are their God given assets. In their desperate attempt to look hot, these girls would rather flirt with acute pneumonia than wear warm clothing, which they feels makes them 'uncool'.
I'm told the bold decision to wear the kind of skimpy clothes that could see you lying on a cold slab in the morgue, is called 'freeze and shine'. I am not a fashionista, but I'm reliably informed by my fashion-conscious female friends that you need not freeze yourself to death just to get noticed.
She tells me that you can wear and combine clothes that will keep you warm on the inside and hot on the outside. So why do these women risk their health in their attempts to look hot?
Looking shady
"It is called the 'dare factor'", my pal tells me. Take, for instance, Nairobi, or any other major county capital - there are tens of hundreds of women who just want to be noticed, or want to grab the imaginations of hungry members of the so-called Team Mafisi. From their body language, you can tell they are itching to expose their legs, mammary glands, tummies and just any skin.
Those who are able to pull off the 'dare factor' in the face of biting cold are admired by their fellow female friends. These are the tough girls who do not let the vagaries of weather mess up with their fashion sense.
These are women who refuse to be at the mercy of the climate. Their argument is that rain and cold weather are no longer predictable, so if you allow your fashion sense to be determined by the weather, you will end up looking shady in every queue you find yourself in.
Why is this so? Well... in the past the weathermen have exhorted us to carry umbrellas or wear warm clothes only for the sun to descend on us like it wants to shine a light on every pore on our skin. Who wants to be found in knee length boots then the sun decides to come visiting? But wouldn't you rather be safe than sorry? I asked my fashonista pal.
Weather patterns
The business of looking hot or cool, depending on which side of divide you are on, is too serious to be left to erratic daily weather patterns. Serious girls do not wake up in the morning and fish out whatever their hand lands upon in the wardrobe. No way.
Dressing to impress is a well-rehearsed practice that takes place days prior to the actual event. In fact, most girls by the weekend already know what they will wear every day throughout the week, rain or no rain!
Look here girls, wear whatever you want. We will not let you down, we shall stare at you until you can almost feel our eyes lifting up your thin dress; and if the cold gets the better of you we will still take notice when you appear on the obituary pages!
Related Topics