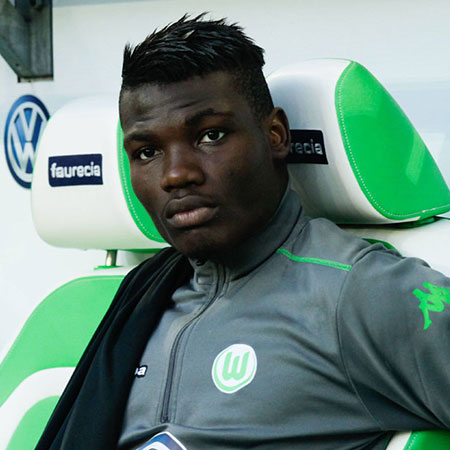 This past week, I tirelessly flipped through the pages of major newspapers keen to see one of those humongous obituaries mourning 'our illustrious son' who was playing his football somewhere in Belgium.
Well, I did not expect this obituary to come from the government, Ministry of Sports or a governor, but from the Wanga Kingdom, precisely, from the reigning king himself. Is it Nabongo III or VI, I don't know, there are so many of them?
But that is beside the point, and I should not even be raising the matter when the subjects of Nabongo are 'mourning'. For those who do not know, including perhaps the king, which is why he did not put an obituary in the dailies, the Wanga lost one of their own who goes by the name Junior Malanda.
The 20-year-old, a Belgian international and Wolfsburg midfielder, died in a car crash recently after the vehicle he was travelling in smashed into a tree. The player was a backseat passenger but the gods of Wanga I believe were not with him – perhaps because he had not come to pay tribute after getting an opportunity to play professional football.
Okay, you may ask, how did I know this dude came from the Wanga Kingdom? Flip back to page 5 and there you will find one Ted Malanda of LifeisaCircus fame. Every week he sips from the wisdom of his royal ancestry to tell you how life has gone wrong.
It is interesting that the Belgian shares a name with a 'crazy' humourist from Wanga land. However, you know a kingdom is on its knees when its seers and gods cannot tell that they have one of their own somewhere in Belgian.
But all is not lost, being a senior member of the Wanga kingdom, here is what Senior Malanda and his folk should do to mourn Junior Malanda, who was one of the most-promising footballers in Belgium, besides our very own Divock Origi.
Since it is taxing to airlift an entire clan to Europe, the Wanga people should organise a mini-funeral ceremony for Junior at the Belgian Embassy in Nairobi to appease the gods. Dressed in a leopard skin and carrying a spear in his right hand, the reigning Nabongo should 'storm' the embassy as he spears the air to drive out bad spirits.
He should then use the spear to dig a hole where his subjects will plant a banana stalk in the honour of Junior Malanda. Another would then be planted back in the Wanga Kingdom, and as the plants germinate, so would another Malanda emerge, perhaps somewhere in Belgium, China or even Somalia.
Related Topics