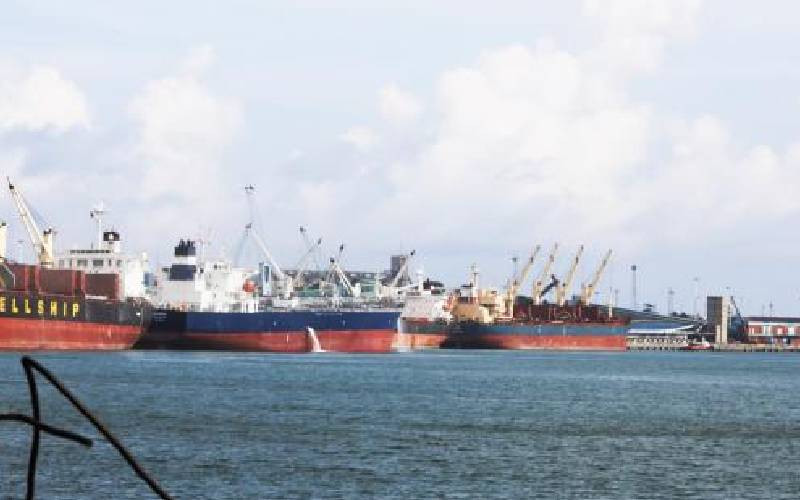 Two giant trade unions have petitioned President William Ruto to safeguard jobs meant for Kenyan seafarers being enlisted to work onboard ocean-going cruise liners.
In a joint press conference held at the Mission to Seafarers Centre in Mombasa, the Seafarers Union of Kenya (SUK) and the Kenya Hotels and Allied Workers Union (KHAWU) said that some individuals have resorted to a smear campaign to tarnish efforts put in place by local manning agents who are responsible for the recruitment of seafarers.
"They have resorted to writing directly to international cruise liners disparaging local manning agents and sabotaging the whole process, therefore,'' SUK secretary general, Steve Owaki said.
He said that authors of misleading letters have ganged up and written a series of letters to undermine the suitability of those recruited.'
'They are hell-bent on derailing this very noble cause. They are writing directly to ship owners making very ridiculous and outrageous claims with the sole intention and purpose to stop altogether the recruitment of Kenyan seafarers,'' Owaki said.
Owaki said that they are reaching out to the Head of State to intervene and ensure that the initiative, which is being spearheaded by the Blue Economy Implementation Secretariat which is domiciled in the Office of the President, is protected from some 'active negative forces'.
KHAWU secretary general, Wycliffe Sava, claimed that the same individuals have also resorted to branding the Bandari Maritime Academy, which offers training to Kenyan and other international seafarers, as being ineffective and operating below standards.
''These are utter lies. The previous regime under former President Uhuru Kenyatta upgraded the former Bandari College into a maritime academy. Today Bandari Maritime Academy continues to receive a host of both local and international students who end up getting absorbed by international ocean-going vessels that are plying the world oceans,'' Sava said.
He said that the false claims have made one ship owner stop a major recruitment exercise that was slated for this month of December.
''It is a major loss to the country already. And as unions, we are not going to sit and watch fruits of hard labour by the former government and this new one go to waste. What we need is jobs for our people and nothing else,'' Sava said.
The two unions said they have issued ultimatums to known individuals who want to sabotage the programme and warned them of legal action.
Babu Mafumba, who previously worked for a Chinese vessel which was involved in carrying construction material during the construction works of the first phase of the new port of Lamu said that it was disheartening to see potential jobs for Kenyans hang in the balance due to misinformation being peddled around.
''We have suffered a lot under some bogus ship owners. These new international cruise liners are giving us a new lease of hope and our lives and that of our immediate families are going to change for the better,'' said Mafumba, who is set to fly out to Durban, South Africa, to join his international assignment aboard a cruise liner as an AB seaman.
SUK chairman, Joseph Ferunzi Khaemba, said that since 2018 when Kenyan seafarers started accessing jobs onboard cruise ships, a total of 5,000 have been recruited with a good number already on their fourth, third, second and first contracts.
''They are paid well. We can ill afford to let these jobs slip through our fingers because of some unfounded and baseless allegations. The union will not sit back and watch gains made after so much struggle eroded by some individuals whose agenda remains a mystery,'' Khaemba said.
The two unions also called on the government to provide necessary financial support to facilitate the recruitment process and ensure that Kenyan youth access these jobs that have good remuneration packages.
Related Topics