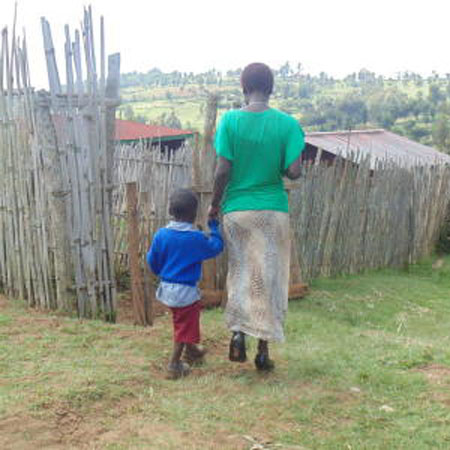 An alleged case of a grandmother defiling a three-year-old boy has become a hot potato for police in Central Rift.
The family of the boy claims that after raping her grandson early in September, it has become difficult to confront the woman because of the influence she wields in Keiyo South.
Police have told The Nairobian they are not aware that the woman (in her 50s) sexually assaulted the toddler. But the family claim police are feigning ignorance.
The Keiyo Council of Elders has summoned the mother of the boy to appear before it.
The elders wrote a letter to the boy's mother warning that if she "skipped" the court, she would be arrested for contempt.
The family of the child said the elders want to cover up the assault.
Apparently, the perpetrator, whom the boy's mother claims is rich, has given her "side of the story" to the elders, claiming the allegation is a lie meant to tarnish her reputation.
According to the boy's mother, the woman is the boy's step-grandmother who lives in the same homestead as is the custom for polygamous families in the Central Rift.
"I live in Eldoret town, while my son stays with his grandmother (maternal) at our rural home. I speak to him through my mother daily," said the woman when The Nairobian visited the family at their Chororget village in Elgeyo Marakwet.
"I could not believe it after learning about the rape and travelled to my home immediately to get to the bottom of the claims by my nursery school son."
She said that her son suffered rashes and was swollen in his private parts after the ordeal.
She said that after further questioning, the child's story remained consistent in his narration how his grandmother defiled him two times.
"I was heartbroken because of the heinous act and the fact that the woman is also suspected to be HIV positive," she said.
The boy has been tested for HIV and has been found to be negative.
He will however undergo another test in three months to determine if he has been infected with the disease.
His mother said she fears the attacker might get away scot-free if the elders take up the case, and because police do not seem to want to be involved.
"I am angered by the way this case is being treated because even some of my close relatives have tried to prevail on me to drop the matter. Nobody seems to care for the implications and effects this act could have on my son who has been robbed of his innocence and whose health is at risk," she lamented.
The elders demand between Sh500 and Sh1,500 per session of their deliberations, money which she says she does not have.
"I should be looking for money to take my son to Moi Teaching and Referral Hospital in Eldoret, not to pay the elders," said the mother.
Related Topics