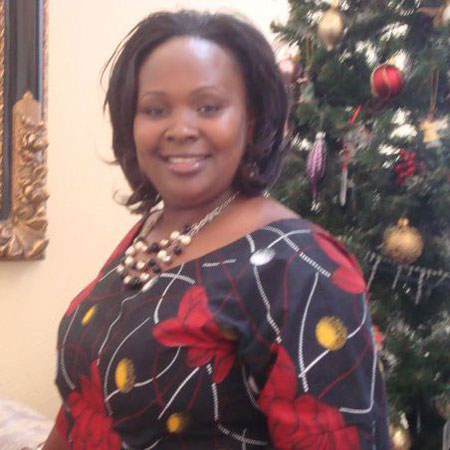 Pastor Wairimu is seeking a divorce. Photo:Joan Wairimu/Facebook
By Nyambega Gisesa
"Our differences are solvable. I love her and she still is the woman of my dreams," the bishop said.
The bishop was reacting to a story in the October 4-10 edition of The Nairobian where we reported that the couple had sought divorce in court.
Pastor Wairimu is a gospel musician known mostly for her hit song Pambazuka na Yesu, which is popular on YouTube and is often downloaded as a ringtone by many Nairobians. She also runs Pambazuka Production and Queens Ministry.
Bishop Mwangangi heads the Jesus Manifestation Church in Githurai 45.
Although the two are said to have both filed cases in court accusing each other of adultery, the apostle said their differences in marriage have not reached that stage.
"Even if they did, we will first consult a spiritual leader before taking any other step," the bishop said. Pastor Wairimu and Bishop Mwangangi have been married for the last 17 years and have three children aged 16, 15 and 10.
"I am almost turning 40. My wife is almost the same age. This is the time when we are starting to enjoy our life," Apostle Mwangangi said.
The couple got married in 1996 in church but their marriage has been embroiled in differences in the recent past with counter accusations ranging from cruelty, adultery, watching of pornographic movies, denial of conjugal rights and issuance of death threats.
"My wife has not done these things that are alleged. She has never cheated on me for the last 17 years," Bishop Mwangangi said.
"She has never slept with any driver or watchman."
The bishop further added that he has no children outside wedlock and has no girlfriends.
"I am coming out to speak to you because as the head of the family, I want to stand up for my wife, children and family," Bishop Mwangangi said.
Related Topics