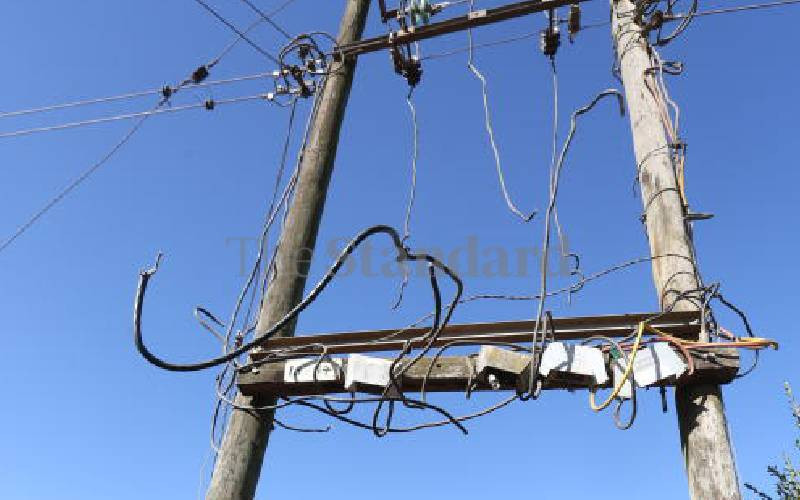 Five villages in Ndeiya, Kiambu County, have been cut off power supply after vandals stole transformers.
The thieves struck at night on Sunday stealing more than 20 transformers. The villages affected include Micobo, Ndiuni, Nyataragi, Wakanguthi and Rwacumari.
Following the incident, villagers are counting losses since most of them rely on electricity to do farming.
According to an employee at Kenya Power, sourcing the 20 transformers and installing them is an uphill task since there was no budget for replacement.
The officer, who sought anonymity, estimated the cost of a single transformer at Sh800,000 and Sh2 million depending on size. This means close to Sh50 million will be needed to replace the stolen transformers.
"The aforementioned estimate does not include transport cost, labour and other logistics," added the officer.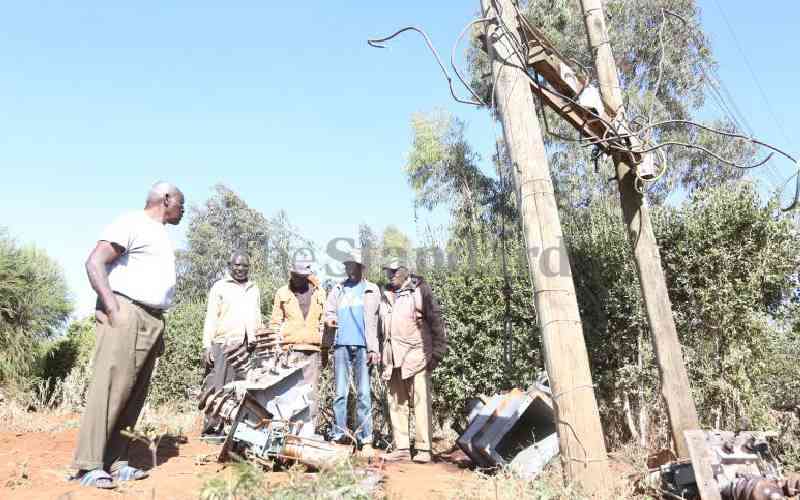 Keige Njenga, one of those adversely affected, urged Kenya Power to diverse ways that will deter thieves from stealing the transformers.
"Kenya Power is to blame for not fortifying the transformers, which should be fastened tightly," said the businessman.
Michael Chege from Micobo said that the mode of operation by the thieves reveals highly knowledgeable people. "Not every Tom, Dick and Harry can climb a power pole, especially the three-phase power lines to get a transformer; Kenya Power should come clean on this," said Chege.
Another villager, David Karanja, said that he uses electricity to prepare fodder for his dairy cows and sheep. Lack of power means he will do the work manually, a task he fears might lead to less production.
"I wish Kenya Power would fix this problem by having proactive measures put in place, they could even come up with an alarm system or weld up the transformers otherwise this is now economic sabotage," he said.
Related Topics