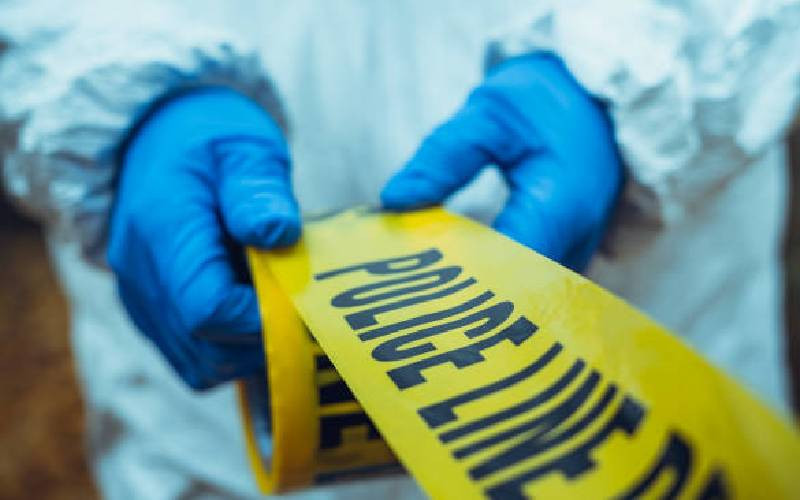 Residents and police from Lari in Kiambu County have recovered the head of an 82-year-old woman who was found killed on Wednesday.
The police with sniffer dogs and support from villagers mounted a search of the head belonging to Leah Mwihaki in the vast Escarpment village in Lari.
It was found near an unfinished building tucked inside a gunny bag.
Lari sub-county criminal investigation officer Eunice Maingi said they have arrested one suspect who is assisting with investigations.
The police processed the scene before taking the head to Uphome Funeral Home in Uplands area.
Family members who had joined the public and police in the search for the head said they have been traumatised for the last few days after they took the body of their loved one to a morgue without a head.
Ngaita Njoki, brother to the deceased, said the family has been planning Mwihaki's funeral without giving a specific date of burial because the head was still missing.
"It has been a very difficult time for our village and especially the family. The murder of my sister was gruesome, but what pained us most is that her killers decided to torment us more by carrying her head away," Ngaita said.
"We thank police this far and we call upon them to get to the bottom of this matter and apprehend the people behind this murder," he added.
On Wednesday, unknown assailants broke into Mwihaki's compound and removed an iron sheet roof to get access into her house before beheading her.
Ngaita said a few years ago, another elderly woman in the same area was killed in the same manner.
Related Topics