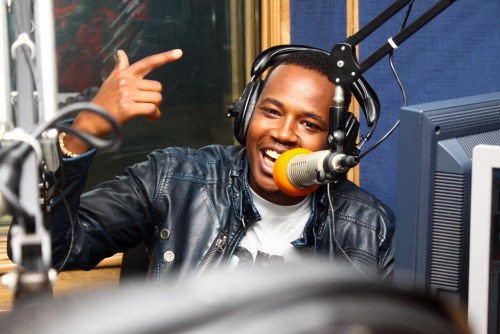 From gospel to secular, DNG has seen it all
By Sheila Kimani (@sheilakimm)
Once a gospel artiste, Davidson Nguibuni a.k.a DNG has been in the showbiz industry long enough to master the different facets of entertainment. Soon after he crossed over to the secular industry with a few singles, he confessed to seeing the light, again.
Fast forward to date, he was recently appointed as the Marketing and Communications consultant to KAMP and PRISK and has this far caused a stir with his strong sentiments about deejays paying royalties.
Born 17th May 1986 to a single parent, DNG was the only child and as such grew up looking for a father figure. As he once admitted, "I grew up in denial, looking for answers in all the world's places of drugs, sex and alcohol."
His musical career started in January 2003 with a few secular singles which didn't hit mainstream markets. Six months later, in July of the same year, DNG gave his life to Christ and crossed over to the gospel realm.
"On July 31st 2003, I gave my life to the Lord and He began the transformation in my life."
It was here that he unleashed his first gospel single 'Samehewa' featuring Kiki Mutungi, which sprung him into the limelight. It came out as the 'Kapuka' genre of music which brought a fresh twist to the gospel music industry.
A few months later, he did a remix of the hit song with the Gospel Fathers. This grounded him as a force to reckon with in the gospel industry as he went ahead to win the, Best Male Gospel Artist Africa KORA Award Winner in 2004.
However, his musical journey was filled with hassles as he made very little from the scene. Soon after, he took a hiatus from the scene and came back as a secular artiste creating hits like "Roho Chuma" and "Saka Doe". This inspired him to do more than just music, as he also ventured into business, creating La Familia and the 254 digital branding companies.
Impressively he was recently appointed as digital consultant to KAMP and PRISK which has seen him champion the rights of artistes by asking deejays to pay royalties for the music played. Despite his transitions, it is evident that DNG is on the quest for growth. It is for this reason that he becomes our MCM today.
Related Topics