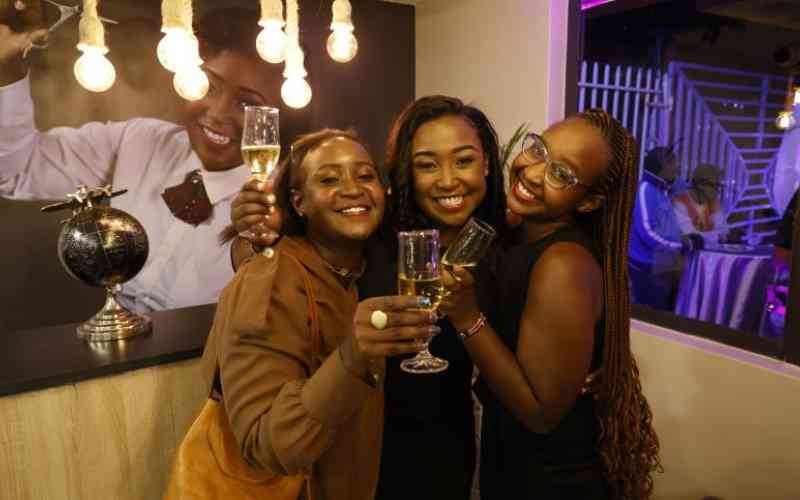 Watching Reality Television is a guilty pleasure for many. It is a good way to ease stress and stay in touch with popular culture.
While the concept of 'unscripted documentation of people's lives may irk some, watching such shows can actually be beneficial - and more so lucrative for the creators.
The Perspective, a history website writes that researchers have found that this type of television uplifts one's mood and brings to light important matters in society subject for discussion and evaluation.
The website notes that a study conducted at the University of Missouri-Columbia found that such programming had a positive impact on its viewers.
"Cynthia Frisby, a researcher at the university surveyed a random sample of 19-29-year-olds to measure their mood," The Perspective reports.
"The participants then watched an episode of "Joe Millionaire," a reality TV show that focuses around 20 women flying to France in hopes of falling in love with a millionaire, when the man is actually a construction worker from humble beginnings."
The study adds that the sample populations' mood was then surveyed after watching the show, finding that there was a positive increase.
And it is not just supporting studies that show that many people derive a sense of relaxation from Reality TV. Some of our favourite celebrities - from musicians, and actors to comedians love unscripted shows.
The celebrated pop icon Rihanna is a huge fan, and she has said in the past that the programming helped her cope during the onset of the coronavirus pandemic in 2020.
The Diamonds singer uploaded a clip on her Instagram stories where she was enjoying the Real Housewives of Beverly Hills Spinoff Vanderpump Rules in 2018, causing excitement among the cast and fans.
"When watching reality TV, I can lie on my couch and switch my mind off from what is going on," she said. "It is my thing - and it is pure escapism," Rihanna said.
Other stars who enjoy their dose of reality programming are the American rapper Nicki Minaj, comedian Seth Rogen, actress Meryl Streep, Chrissy Teigen and Jennifer Lawrence.
"I think I have seen every episode of every season of housewives at least 15 times and I am not exaggerating," Teigen tweeted in 2015.
And as this type of programming continues its rise internationally, Kenyan filmmakers and creators have also taken note of it, and the country has made its own attempts at creating such content for their local audiences.
Over the last decade, there have been multiple unscripted shows airing in Kenya. From YouTube shows to those on local stations, local creators have been exploring the genre more than ever before.
From celebrities like the gospel singer Size 8 (Lynette Munyali) and her husband DJ Mo (Samuel Muraya) to Diana Marua and her singer husband Kevin Bahati, more stars have been joining the bandwagon.
And celebrated couple, artistes Nameless and Wahu have had their shot at reality television, airing their show This Love on Showmax streaming service. The docu-series is produced by Eugene Mbugua, and has been described as the couple's "timeless love story."
"This Love takes viewers into the lives of Nameless and Wahu, arguably Kenya's most admired celebrity couple, as they talk love, life, and most of all, their shared passion for music that spans two decades," Showmax reports in a synopsis on its website, adding that the aim of the programme is to 'capture the true and authentic nature of the couple.'"
Dine With the Muraya's aired on a local station as well as on YouTube and captured the Muraya's in their parenting and family journey.
There have been online shows like Eric Omondi's controversial Wife Material, which has been the subject of discussion, raising questions like how much is scripted. It was stopped by former Kenya Films Classification Board CEO Ezekiel Mutua, who questioned the public displays of affection portrayed by Omondi and the ladies on the show.
Popular media personality Betty Kyallo moved from documenting her day-to-day life on her YouTube channel Betty Kyallo Lately and landed a show produced by Eugene Mbugua, Kyallo Kulture.
Seeing to the fact that the renowned TV personality stars alongside her sisters, Mercy, and Gloria, the local show has derived comparisons to the famous American reality show, Keeping Up with the Kardashians.
Shows like Nairobi Diaries have propelled some famous Kenyan faces to the limelight, like the socialites Risper Faith, Bridget Acheing, and Mishi Dorah.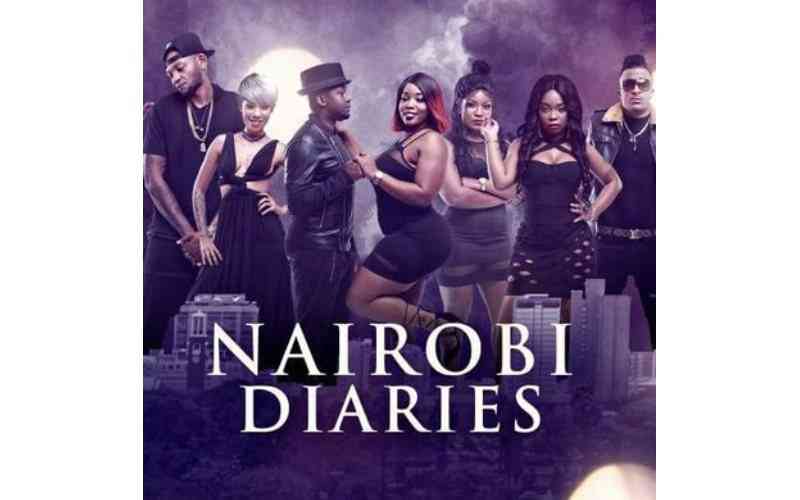 KTN aired the first season of Ms President, the first ever local show of its kind in 2019. The leadership competition aimed to find the most skilled, talented young ladies with brilliant visions for social change.
"The ladies that are selected after the shortlisting process are then taken through an academy where they are trained and mentored to be great leaders. It has been an intense search across almost all the counties of the country and has entailed a sophisticated audition process that puts the woman's confidence, problem-solving capability, and motivation to the test," The Standard reported in April ahead of the show's second season.
The New Yorker traces the roots of unscripted programming to the early 1970s, with mentions like An American Family and The Real World as some of the early shows.
CBS's (Columbia Broadcasting System) Big Brother was a huge curtain raiser for the year 2000. The show follows a group of people living together in a house full of cameras recording them 24 hours a day.
"In an era of televised precocity - ambitious HBO dramas, cunningly self-aware sitcoms - reality shows still provide a fat target for anyone seeking symptoms or causes of American idiocy; the popularity of unscripted programming has had the unexpected effect of ennobling its scripted counterpart," The New Yorker reports.
The magazine notes that many people unknowingly tune in to one form or another of unscripted television, and calls Reality TV "the television of television."
"Selling Sunset, whose fourth season recently launched, is the latest successful reality show that revolves around watching rich people do things. The series follows a group of wealthy realtors-turned-influencers as they try to sell houses to even richer people. It was created by Adam DiVello, who also made The Hills, and once again his brainchild has turned already wealthy people into celebrities," BBC reports about the popular Netflix Real Estate reality show in the piece Why Reality TV Deserves More Credit.
As more famous personalities Vera Sidika promise to make their debut in the genre, Reality TV remains optimistic and continues to grow locally.
Related Topics