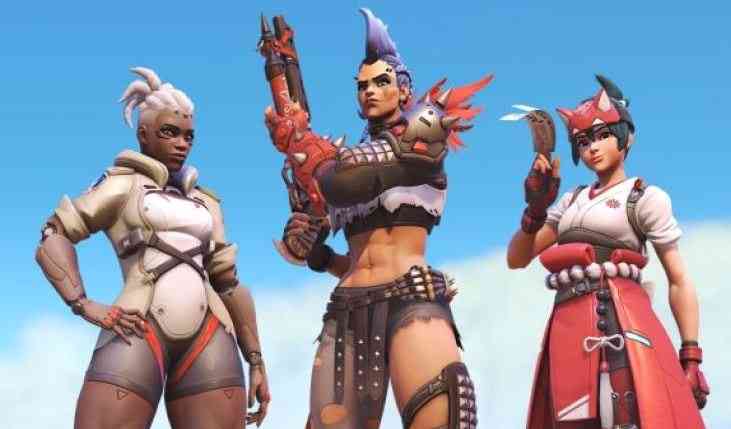 Whether you're into action-packed shooters, mind-bending puzzles, or fantasy roleplaying, the next few weeks have something for everyone.
Whether you're looking to get lost in an epic role-playing adventure, test your skills in competitive multiplayer, or just experience an impactful story, the variety of games coming up has something for every gamer.
The Legend of Zelda: Breath of the Wild 2
The sequel to Breath of the Wild is an open-world action-adventure game set in a post-apocalyptic Hyrule.
In this new installation, expect a darker tone and storyline as well as familiar and new game play. You'll still explore the massive open world, solve puzzles, and battle enemies. But new abilities, weapons, and ways to interact with the environment are promised.
Imagine shield surfing down a mountain or paragliding into an enemy camp for a surprise attack.
Starfield
The next installment in Bethesda Game Studios' popular space RPG Starfield, promises to be an epic sci-fi adventure.
As the game opens, you emerge from a long-term hibernation aboard a colony ship traveling to the star system Alpha Centauri. Upon waking, you find yourself in the midst of a dangerous conspiracy threatening the entire mission. From there, the galaxy is your oyster. You'll visit exotic alien worlds, encounter strange new lifeforms, and search for valuable resources as you try to unravel the colony ship's sinister secret.
Starfield lets you create any character you want and play however you like. Follow the main quest or get distracted by side missions, build your skills, customise your starship, and join factions. The massive open world has over 1,000 explorable planets, moons, and space stations.
Diablo 4
This hack and slash action RPG, Diablo 4 is "gritty and visceral experience" set in a vast open world. You'll get to choose from five unique character classes - the Barbarian, Sorceress, Druid, Rogue and Paladin. Each class has its own skill trees and abilities to master as you hack through demons and other monsters.
Combat in Diablo 4 is all about building up your character and collecting tons of loot. You'll get to customize your gear with Legendary and Set items that provide special bonuses.
And the open world is filled with dungeons, events and world bosses to discover. The non-linear campaign lets you explore at your own pace without being locked into a set story progression.
Overwatch 2
Overwatch 2 is the sequel to Blizzard's popular Hero Shooter. The biggest change in Overwatch 2 is the move from 6v6 to 5v5 game play. Removing one tank from each team will speed up game play and place more emphasis on skill.
Tanks also have become more self-sufficient, no longer relying on a second tank. The 5v5 change could be controversial, but most players agree it will make matches more action-packed.
In addition to popular game modes like Escort, Assault and Control returning in Overwatch 2, a new mode called Push has been added. In Push, teams compete to control a robot that pushes a barrier towards the enemy base. Whichever team pushes their barrier into the other team's base first wins. Push will join the rotation of game modes to keep things interesting.
Paranormal Hunter
Paranormal Hunter is a first-person psychological horror game where you play as a paranormal investigator exploring an abandoned mansion rumored to be haunted. Armed only with a flashlight and a few basic tools, you'll have to hunt for clues about the mansion's history and any supernatural events.
As you explore the sprawling mansion, strange things start happening that you can't quite explain. Doors open and close by themselves, floorboards creak when no one is around, and you occasionally catch glimpses of shadows moving out of the corner of your eye.
The atmosphere is creepy and unsettling, keeping you on edge the entire time but you have to solve challenging puzzles and uncover clues hidden around the mansion.
Redfall
Redfall is an open-world action role-playing game set in a town under siege by vampires. Developed by Arkane Studios, the creators of the Dishonored series, Redfall promises to deliver an immersive gameplay experience with a strong narrative focus.
As one of four heroes with unique abilities, you'll work with friends or go it alone to explore the town of Redfall, complete quests, craft weapons and gear, and battle hordes of vampires.
Each character has customizable skill trees and equipment allowing for different playstyles. The open world is filled with mysteries to uncover and secrets to discover.
The game supports single player, two-player co-op and four-player co-op. Coordinating attacks and combining abilities with different characters adds an extra layer of strategy. The drop-in, drop-out co-op means friends can join you on your adventure at any time.
Related Topics