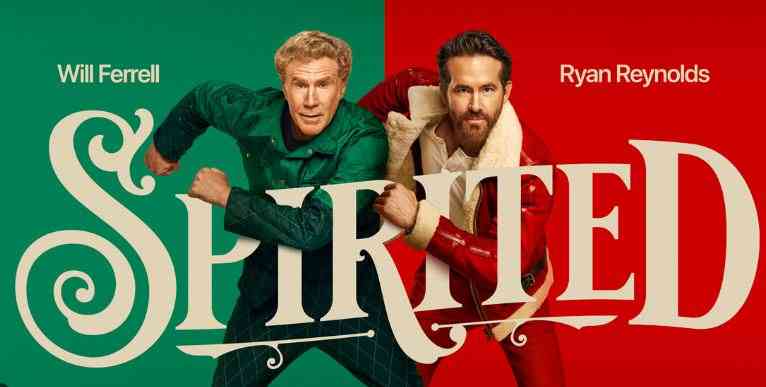 Cast: Will Ferrell, Ryan Reynolds, Octavia Spencer, Sunita Mani, Patrick Page, Marlow Barkley, Tracy Morgan.
Directed by: Sean Anders
Genre: Comedy, family, musical
Rating: 7/10
A musical version of Charles Dickens's story of a miserly misanthrope who is taken on a magical journey.
Thumbs up:
This movie is funny, witty, charming and uplifting with just a touch of adult humour here and there. There were certainly some plot twists that set it apart from the normal run-of-the-mill remake. Like the twist involving the origin of Ferrell's character and his actual identity in the film and where he came from. Spirited is well done with neat effects, lavish song and dance numbers, fresh comedic takes on love at the holidays and full of heart with all things family.
Thumbs down:
Expectedly, Ryan Reynolds is playing the same old sarcastic character he always does and it is getting old and tiresome. If you like songs you will enjoy this, but if you like a film with a story that has nice continuity you might want to skip it. You will find the song and dance routines to be very cheesy and the movie feels like they will never stop.
The songs were unnecessary and it was only the end credits song that sticks. Songs are meant to have rhythm and not sound like it is just the pages of dialogue sang.
Verdict:
Bound to bring your spirits up this festive season.
Related Topics