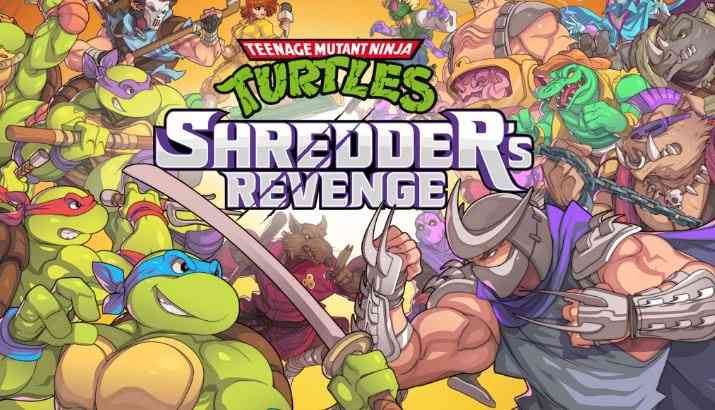 This particular year, we have seen and witnessed some authentic misses but we also have the hits that made news and made the industry worthwhile. From a purely financial perspective, 2022 was a down year for video games but there is always something fascinating on the horizon that never ceases to amaze.
Teenage Mutant Ninja Turtles: Shredder's Revenge
This arcade game takes millennials back to the 90s. This is a tribute to the twilight of the arcade era when beat 'em-ups reigned supreme. Where you and your friends churn through a legion of identical, purple-clad ninjas, without ever fearing a trip to the change machine again.
Victoria 3
In this game, you are expected to balance the competing interests in your society as you are given the controls of the commodity market at the dawn of globalisation: managing an economy, organising trade routes and charting the political future of your people.
Stray
Lost, alone and separated from family, a stray cat must untangle an ancient mystery to escape a long-forgotten city. Stray is a third-person cat adventure game set amidst the detailed, neon-lit alleys of a decaying cybercity and the murky environments of its seedy underbelly. You get to Roam surroundings high and low, defend against unforeseen threats and solve the mysteries of this unwelcoming place inhabited by curious droids and dangerous creatures you get to see the world through the eyes of a cat.
Nobody Saves the World
Contrary to the title, the game sees nobody save the world. Well, you take to play as nobody, a slow feeble and weak-minded blob who can transform into a whole slew of RPG archetypes to conquer the dungeons splayed across the environment.
Marvel Snap
This is a magic-style collectable card game that shrunk down to its base atomic particles. You will have a deck containing only 12 cards, and over the course of six turns you will battle for supremacy at three different locations; win two of them, and you will claim victory.
Tunic
Tunic is a Legend of Zelda game with a deviant streak. You are exploring a diorama realm filled with monsters that are no match for your sword and shield, but you will quickly discover that everything in this game; the dialogue, the signs, even the pieces of the in-universe manual you find scattered around the atlas is written in a coded language. It is up to you to parse the runes, and the only tools in your inventory are cunning and guile.
Neon White
Neon White is a first-person shooter and puzzle-platforming game composed of several missions each consisting of multiple levels. To complete a level, the player must defeat all the demons present and reach a goal, which additionally grants the player experience which can unlock the ability to see alternate routes and hidden items in levels. The player traverses the level by running and jumping and collects Soul Cards lying about in the open or obtained from defeating demons. Soul Cards can be used as weapons with each card having a standard firing mode and an alternate special ability that is activated by discarding it.
Elden Ring
This is an action role-playing game played in a third-person perspective, with gameplay focusing on combat and exploration.
The player chooses a character class at the start of the game, which determines their starting spells, equipment, and attributes. Combat with enemies can be within melee range, or from a distance using ranged weapons or spells.
Attacks from enemies can be blocked using shields or avoided by dodging. Spells in Elden Ring allow the player to enhance their own weapons, fight enemies from afar, and restore lost hit points. The player can memorise a limited amount of these spells, which can be cast using a staff or Sacred Seal item.
These same weapons can be improved using Ashes of War, obtainable "enchantments" that grant weapons new capabilities. Ashes of War can be applied to or removed from weapons, and each Ash adds a Weapon Art, a special ability that can be used during combat.
Related Topics