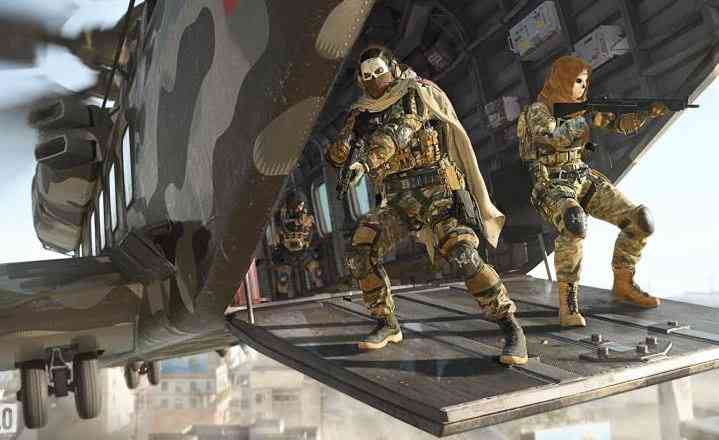 November is the climax of video game releases just in time for gamers to enjoy their holiday season.
The scene has been changing; NFTs, metaverse, crypto gaming, and all the new developments have been seen as taking shape and changing the gaming ecosystem.
As a gamer, these are some of the titles that you have to watch out for and have your holiday season packed to the fullest.
How to Say Goodbye
This is a narrative puzzle game where you are supposed to reorganise the environment and solve puzzles to help a group of ghosts on their quest to finally move on.
The game tells the story of someone who has recently been turned into a ghost, lost in an unfamiliar world populated by disoriented spirits therefore you are supposed to help them move on and escape the grasp of a mysterious Wizard.
God of War Ragnarök
This action-adventure game is the ninth installment in the God of War series. The ninth chronologically, and the sequel to 2018's God of War. The player controls the character Kratos in combo-based combat and puzzle game elements.
Kratos' main weapons are a magical battle axe, called the Leviathan Axe, and his signature double-chained blades, the Blades of Chaos. He also has a shield, formerly called the Guardian Shield, and can also utilise hand-to-hand combat.
Football Manager 2023
Officially abbreviated as FM23 this is a football-management simulation video game. Football Manager 2023 Console, titled Xbox Edition in Football Manager 2022, will be available on both Xbox and PlayStation consoles.
Football Manager 2023 Mobile will be available on both Android and iOS devices, and Football Manager 2023 Touch will be released on both the Nintendo Switch and Apple Arcade.
Pentiment
Pentiment is a narrative adventure role-playing video game set in Bavaria in the 16th century.
You get to play the role of journeyman artiste Andreas Maler as he investigates the murder of a prominent person of which his friend has been accused.
The game's art style is a mix of late medieval manuscripts, early print, and woodcuts during the transition from late medieval to early modern art.
Call of Duty: Warzone 2.0
This is a free-to-play battle royale game where players compete in a continuously shrinking map to be the last player remaining.
Players parachute onto a large game map, where they encounter other players. As the game progresses and players are eliminated, the playable area shrinks, forcing the remaining players into tighter spaces.
The Dark Pictures Anthology: The Devil in Me
This is a horror-fueled adventure where players venture through a harrowing situation where a documentary film crew chooses to explore a modern-day replica of serial killer H.H. Holmes' Murder Castle.
Little do they know they are about to be stalked and forced to fight for their lives within the horrifying World's Fair Hotel. The game has new features such as characters who can run, jump, and climb.
Evil West
Evil West is a third-person shooter game where the player assumes control of Jesse Rentier, a vampire hunter.
Jesse is equipped with powerful firearms including a six-shot pistol, a rifle, and a flamethrower, and melee weapons including a gauntlet that can accumulate electrical energy and an axe.
As the player progresses in the game, they will level up and gain new skills and abilities. The campaign can be played cooperatively with another player.
Gungrave G.O.R.E.
This is a stylish third-person action shooter where the player takes on the role of Grave, a gunslinger of resurrection and an ultimate killing machine, brutalising your enemies without mercy.
Warhammer 40,000: Darktide
This first-person action game focuses on a squad of agents investigating a potential chaos infiltration on the planet.
Players get to cooperate in groups of four where they choose to defeat periodic waves of AI-controlled enemies. The game also allows players to customise their class, appearance, and gender.
Related Topics