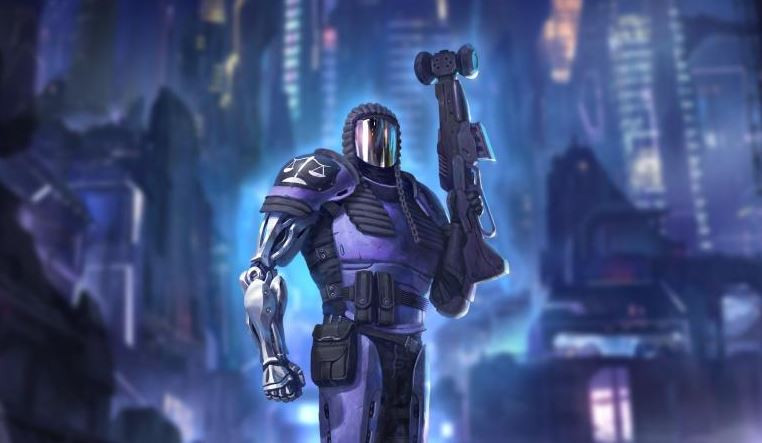 Cyberpunk generally is a subgenre that focuses on fiction set in a dystopian futuristic setting that tends to focus on a "combination of lowlife and high tech".
It features futuristic technological and scientific achievements, such as artificial intelligence and cybernetics, juxtaposed with societal collapse and decay.
We have compiled a couple of cyberpunk hits that are already available on the play store for 2022 ready for download. You don't even need complicated equipment or break a bank as most are for free while others are retailing for as low as Sh70.
InfiniteCorp
This is a decision-based strategy card game set in a fictional cyberpunk world. Here you play as an employee of a corporation dealing in goods distribution and logistics in the "megatower" - the place where all local citizens live. In this world, the stakes are high and morality is blurred as the corporations deal with specific fields and want to earn the highest possible profit. You have to make the right decisions for your citizens.
Jydge
This twin-stick shooter video game is set in a the dystopic, cyberpunk city of Edenbyrg, where you take control of the "JYDGE", a law enforcer tasked with eliminating enemies and rescuing hostages across twenty different levels. You need to shoot criminals, save hostages while maintaining your composure not to be blasted. Planning and strategy are also key ingredients as running in anyhow will most certainly get you killed.
Cyberlords: Archology
This is a top-down futuristic RPG that sees you building up a team of four mercenaries. The citizens of the 'Asgard Arcology' are terrorised by corporate security forces and as the leader you have to start a revolution and lead the resistance that will save the world from total surveillance.
Hassle 1977
The future on earth came earlier than anticipated. New technologies are used everywhere, both in industry and in everyday life. In order to use all technologies, citizens need to undergo mandatory identification, i.e. implementation of the controller chip in brains.
There are those people who do not accept these obligations the resistance force 'Free Breath'. These are rebels who have united to defend their freedom. You engage in shootouts, online drifts and street races among rebels to earn their respect.
Republique
This action adventure game is set in an unnamed totalitarian state, led by its sinister "Overseer", a powerhouse technology and security mogul with an insane ideology he has peddled most of his life. He has the hired guards of the totalitarian state, protect from intruders while continuing to hold people hostage. Here you are expected to free hostages from the tyrannical regime.
Hyperforma
Civilisation is something of the past in this game all that is left is the ancient network. As a player, 256 years later, you descend into the cold depths through endless empty cyberspace. Your major aim is to uncover the secrets of the vanished civilization as you communicate with the Titanic Interfaces and hack their secured Forms.
This is a free game but it includes some paid features. If you do not want to use them, disable in-game purchases in the restrictions menu on your device.
Cyberika
This action-adventure MMORPG (massively multiplayer online role-playing games) is set in a cyberpunk universe in the near future called Bradbury Complex.
The city is full of contradictions, the streets overflow with poverty and future technology side-by-side. Money and guns solve most problems here. The police are powerless. Survival of the fittest is the only law.
An exciting adventure awaits as you start your journey in a humble apartment on the city's outskirts. In time you'll be able to buy fashionable clothes, finest weapons, get the fastest car imaginable and move into a penthouse in the Downtown.
Whispers of a machine
This is a Sci-Fi Nordic Noir (a type of scandinavian crime fiction that typically features dark storylines and bleak urban settings) that tells the story of Vera, a cybernetically augmented special agent tasked with investigating a string of murders.
The sinister killings are tied to a group of fanatics committed to creating an AI super-intelligence. As Vera, you set out to uncover the under dealings but your superpowers are enhanced with an advanced nano-substance called Blue.
This rare and sought-after technology allows you to develop superhuman abilities adapted to her psychological mindset.
Related Topics