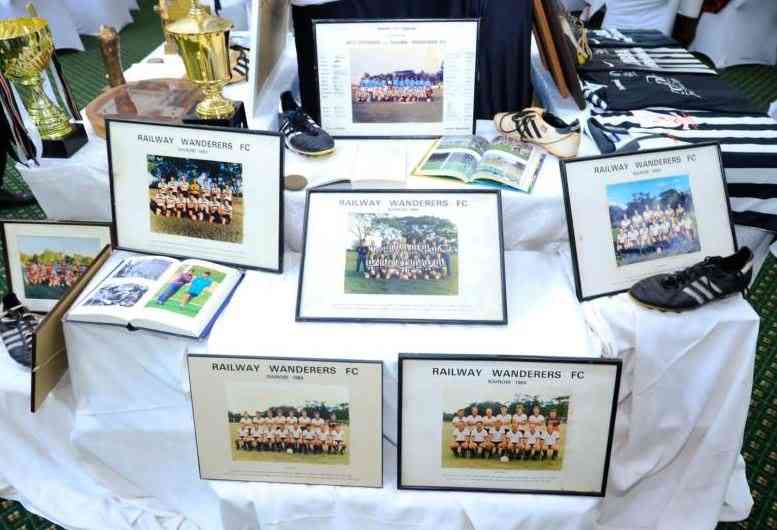 Every Thursday and Saturday, a group of football enthusiasts meet at Utalii Sports Complex, where their club; Railways Wanderers FC is located.
These gentlemen and ladies will deliberate on club affairs, like their upcoming corporate social responsibility projects or new partnerships with football clubs across the country. And at other, more laid-back times, they will watch a big game and enjoy a beer or two. They are people from different walks of life, some are high-profile individuals from different industries, while others are students.
Vice Chairman Anthony Kariuki told the Sunday Standard the social club, which just turned 100 years old, attracts people from all walks of life.
"It is all about football, friendship and networking. These are the interests that bring us together when we step into the club, and we are all treated equally. The club was started by a team of colonialists in 1922. They had come to build the railways. And you know what they say about all work and no play," Kariuki says.
"One of the ways of socialising was to start the club. The founders probably wanted to sit, have a beer, have fun and interact with each other."
The vice-chair says that although it started out as an 'all-British' thing, this has changed over the years, and now Kenyans have joined too, even taking up roles in the club's committee. The club has been evolving over its centennial-long tenure. There was a time it was all Spanish, another when it was all Italian - and now over the last 20 years or so when it has seen an increase in local members.
"We have an annual calendar that includes many matches, where our members play against local football clubs," he says.in the games against professional players.
But it is not always about football, there is also time for other less strenuous activities that allow members to interact and enjoy their passion for soccer together.
The club celebrated 100 years on November 26, members marked the special day through CSR - a tree planting activity at Karura Forest, and engaging youths from Kibera Angels and Githurai All Stars.
"We have a CSR project called 'Ondoa Nyasi', where we visit Siaya in Kisumu, identify widows living in grass-thatched houses and renovate the home for them."
The club is invite-only and has a membership fee, and a member can identify a friend whose values fit into those of the club and offer them an invitation.
"During our weekly club night, you can introduce your member. He or she should be a good-natured person of moral virtue who shares our interests in the sport. The invited person then participates in club activities during a one-month grace period and if they are a fit, they are absorbed fully into the club."
A notable day that the club honours yearly is their 'memorial day' on January 15. On this day, they remember one of their own, Odu Cobra, real name James Oduor Radido, who died during the 2019 Nairobi dusitD2 complex terrorist attack.
"We use this time to remember Odu and other victims of the attack. We are also there for each other in the event of a member facing hardship or loss," Kariuki says.
Related Topics