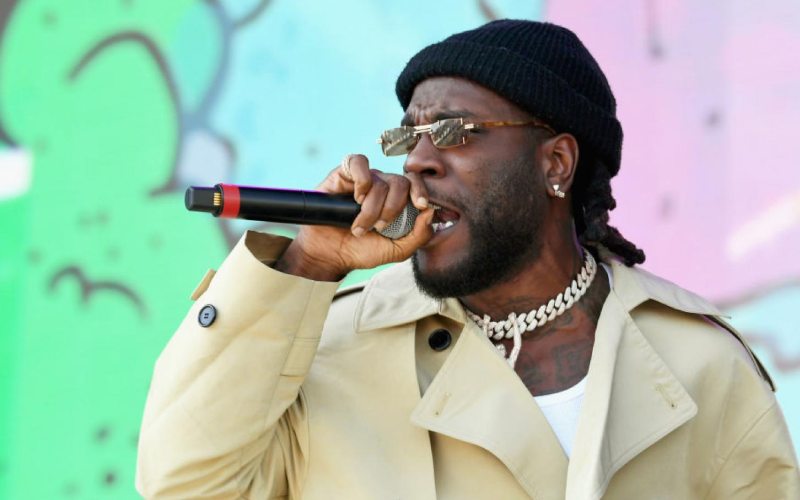 Popular Nigerian singer Damini Ebunoluwa Ogulu also known as Burna Boy has yet again made history as the first African artist to achieve over 100 million streams on Spotify, - a Swedish audio streaming and media services provider.
According to local reports, Burna Boy's last three albums; 'African Giant,' 'Outside' and 'Twice As Tall' had each hit 100 million on the said platform.
"@burnaboy is the first African artist to have three albums with at least 100 million streams each on Spotify (African Giant, Outside & Twice As Tall)," @chartdata tweeted.
News about this major milestone was well received by his fans with majority of them expressing their proud moments to be associated with the Like to Party hitmaker.
"Making Africans proud!! we need more African artists representation from all African countries," @hereforallu commented.
"He's currently the biggest music export from Africa... It's no surprise that he's achieving all of these incredible records effortlessly," @Spotless360_ shared.
This comes barely a day after Burna Boy's mother and manager, Bose Ogulu, was named as one of the 2021 International Power Players by Billboard.
Amid the pandemic, Ogulu co-executive-produced, released and promoted the "Twice As Tall" album from Nigeria's breakout global star Burna Boy (aka her son, Damini Ogulu). Twice As Tall won best global music album at this year's Grammy Awards. Bose has set up a publishing company through Spaceship Collective to enable Africans to own their own catalogs so that the authenticity of our stories, our glory, our culture is sustained, and we are empowered," Billboard described Bose.
In the Billboard list, Ogulu stands with the likes of Simon Robson, President, International Warner Recorded Music, Warner Music Group; and Monica Cornia, Senior VP International Marketing, RCA Records and Arista Records, Sony Music Entertainment.
In a recent interview with GQ Magazine, Burna Boy disclosed that at some point in his life, he had to choose between greatness and death.
"Following several collaborations with foreign artistes of African heritage, I just made up my mind that I wanted it all. I wanted to be the greatest. That's when it hit me really hard that I had to do it. It was that or death," he confessed.
Related Topics