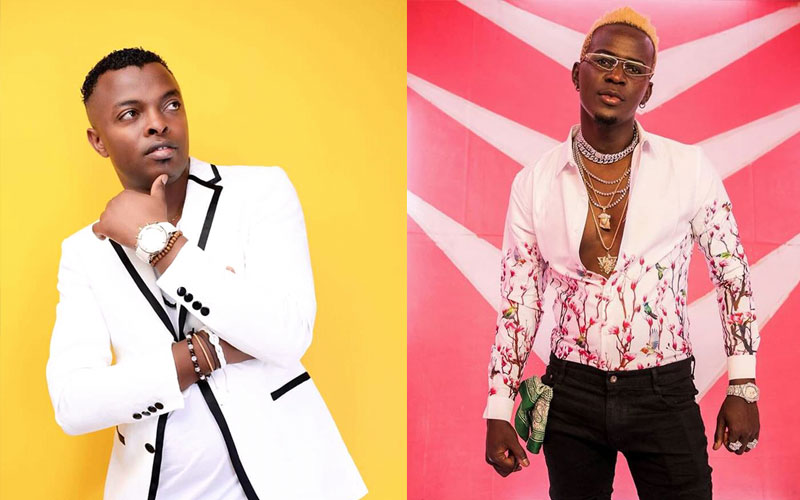 Kenyans are not at all pleased with the manner in which Ringtone is going on and on about how much of a sinner Willy Paul is.
Ringtone has on several occasions posted Willy Paul on his Instagram page questioning his faith, music choice and way of life.
It seems, however, his latest post addressed to Willy Paul threatening to go to court to sue the fellow musician for his song is the last straw that broke the donkey's back because netizens are all up in his comment section rebuking him.
"So Willy Paul today I just want to address you over your song because I just feel Willy Paul that you have disrespected our God. Willy Paul Nandy is not your wife, you are touching her private parts while she is twerking on you and you are saying Hallelujah. Willy Paul, that woman called Nandy is touching your head seductively, touching your private parts, touching your behind, touching everywhere and you are saying Hallelujah.
"Willy Paul, as Christians in Kenya today, we feel so bad, so much disrespect. You've gone too far Willy Paul and this coming week from Monday, I just want to go to court. I want to sue you for disrespecting our faith. You know, this cannot continue like this. We feel so disrespected. I call on all Christians who are feeling disrespected like me we are going to fast and pray. We will pray against this," Ringtone said in the video.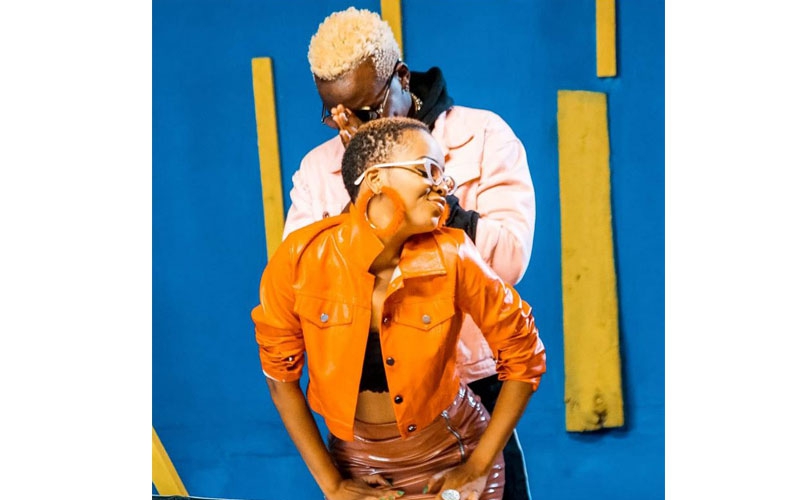 Netizens flooded his comment section airing their opinion on the matter with many advising him to mind his own business.
furahaval But why are you this idle?
freddy_milanya Don't judge others simply because they sin differently than you.
tesyleonze Unadiss unafanya sisi mafans tutake kuwatch hiyo song zaidi
mrphatmusiq Bro,if you really mean it you should be busy praying for them...otherwise kupost apa ni kiki tu unatafuta na wao
iam_gadafi you need some psychiatric check.
_private_figure_ @ringtoneapoko why cant you mind your business achana na @willy.paul.msafi Shughulika na life yako.You are so lame kujiita mtumishi wa Mungu. Sorry to say but kujudge watu ni dhambi pia. Unadhani kuimba gospel ni free ticket ya kuenda heaven?
READ ALSO: Hallelujah: Ringtone to sue Willy Paul over song with Nandy
itsruthkinyanjui Jealousy will kill some people
mauryn_njery @ringtoneapoko was on point until he mentioned the part where he is going to sue Pozzee. I mean hizi sio vita za kimwili man
lemmy_hotty_cakezy @ringtoneapoko Are you serious about this issue??
friday._gram sasa wewe @ringtoneapoko mbona diamond alitoa hallelujah na Morgan heritage na watu hawakuongea, mind your own business.
wanjiku.nderitu.31 Why do we take maramoja for other people's headache?Let God be the judge
mercy_the.poet Shida ya uyu MTU huwa nini bytheway @ringtoneapoko you're loosing it man.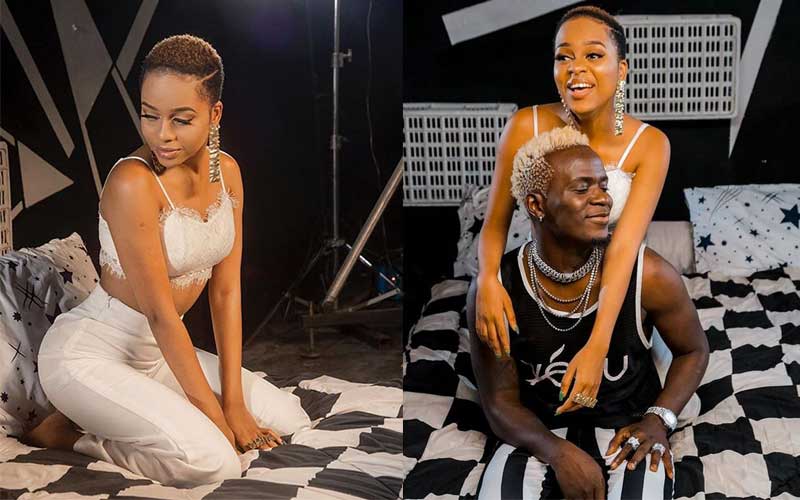 On Wednesdya morning, Ringtone shared a screenshot of a lady dancing to Willy Pauls Hallelujah song and said "These are demonic manifestations my brother."
Willy Paul has not responded to Ringtone.
Related Topics