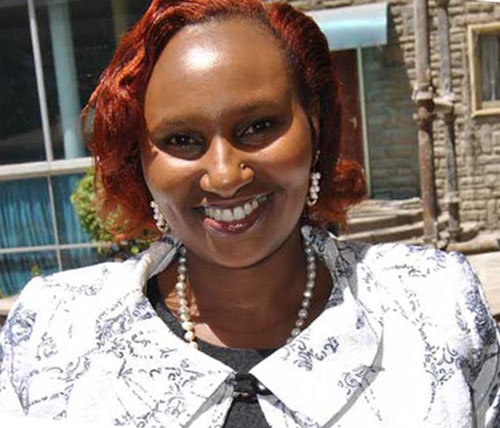 Meru men who are not 'kings in bed' should not worry since their Women Representative Florence Kajuju seems to have a solution.
Miraa! Yes, she has started an initiative to encourage men in the area to quit illicit brew and instead, chew miraa.
Speaking to The Nairobian, Kajuju said illicit brew, known as kabondi, results in low libido and poor performance in bed.
"It is the spiked drinks that affect the system. Chang'aa, kabondi and other cheap liquor cause impotence in men. If you must get high, then try miraa. It does not make you impotent, but the liquor does," she said.
Kajuju, who confessed her love for miraa, said she was irked when she learnt of a national survey whose findings indicated that Meru was one of the counties with the low fertility rates.
"Our youths are badly affected by kabondi and no effort should be spared to rescue them. We need them to develop this county," she said. She added that, "Those white men who claim miraa chewers are poor in bed should bring their women to Meru and they will see just how good our warriors are!"
Related Topics