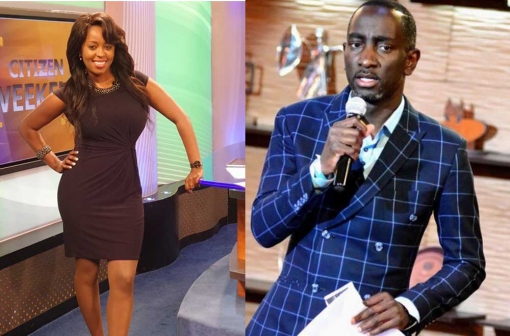 Lilian Muli and Pastor Burale have been friends for a while
The two shared a picture of them in a tight embrace and captioned them with sweet statements
Netizens have read between the lines and they want them to go the extra mile, saying they are good together
Popular TV personality Lilian Muli has a beautiful picture of her with Pastor Robert Burale in a tight embrace.
The picture has prompted the online community to play cupids as comment after comment they urge the two to settle down together.
Pastor Burale shared the picture on his wall with a sweet message to Muli and she also appreciated him with an even sweeter caption.
Following the display of affection by the two popular personalities, their followers have now joined in and want the pastor to marry Lilian Muli advising that she will make a good wife for him.
Burale is a father of one and he lives with his daughter. He parted ways with his wife some years back. His ex-wife has since remarried.
On the other hand, Lilian Muli who is also a mother to a handsome young boy is reported to have been seeking divorce from the father of her child for a while now. It is not clear whether the court went ahead and granted her the divorce.
Here are some of the reactions:
aukobenterWedding bells ,where can we pick our cards ????????????????????
sophikerryMatchmakers have already said YEEEES.
joyndunguWao lovely u r together
naserian_carolLovely
sylviawatitwa5You look like destiny...
nyarben1He who finds a .......finds a good thing
ekaggzyYous 'look together'
mukami_wa_nyagaHaiya how come this one passed me... Have been watching closely and seems things have already cooked lol
Related Topics